What do you do if you need to run a workshop about BPM related topics? I like to grab one of the books from my BPM library when I am done with the preparations to add some extra quotes and stories 🙂
This time I picked "Faster Cheaper Better: The 9 Levers for Transforming How Work Gets Done" and could not stop wondering how many of Michael Hammer's ideas are still valid today for any organisation implementing BPM.
Below you can find few quotes from his articles (I am reading the book again, so I will put more quotes from Faster… when I am done), so that you can search for inspiration on your own.
Wondering whether your company procedures make sense?
Many of our procedures were not designed at all; they just happened.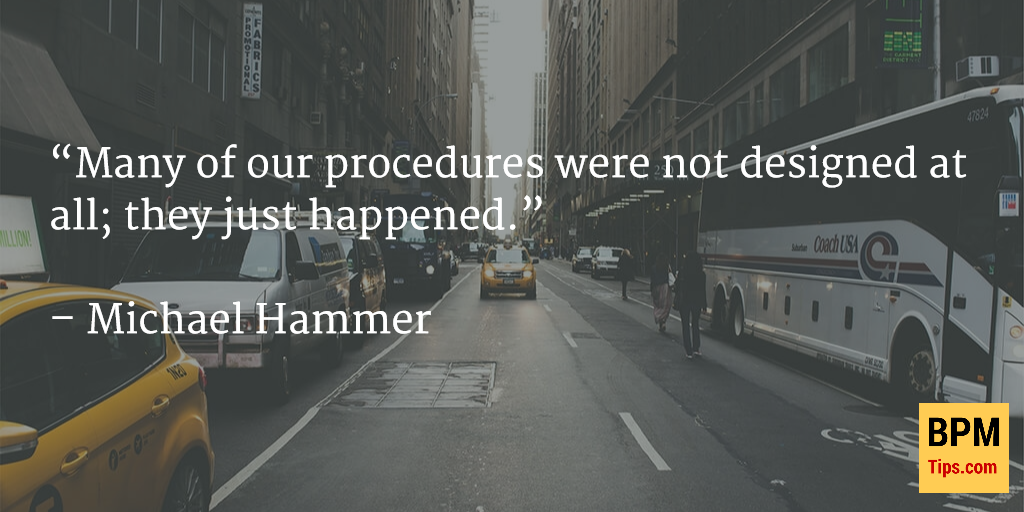 Need some quintessential Hammer?
Instead of embedding outdated processes in silicon and software, we should obliterate them and start over.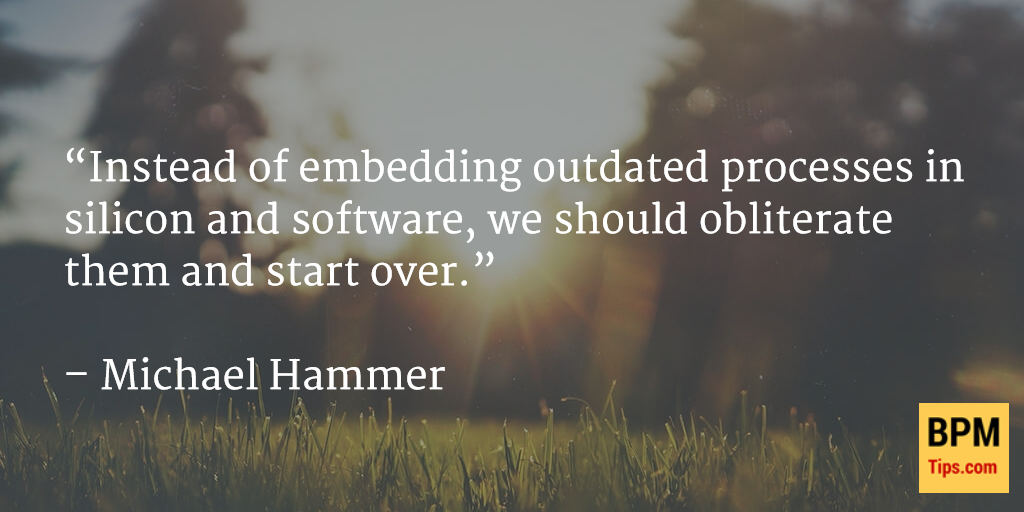 Business rules are hot topic for you?
Every business is replete with implicit rules left over from earlier decades. These rules of work design are based on assumptions about technology, people, and organizational goals that no longer hold.
Quotes are taken from:
https://hbr.org/1990/07/reengineering-work-dont-automate-obliterate
I have also prepared a playlist with Hammer-related videos on YT for you – see below.

Do you have any favourite quotes from Hammer? Do you think his ideas are still valid today? Comment!