For a third time, BPM Tips is a media partner of Building Business Capability 2021, the official conference of the IIBA.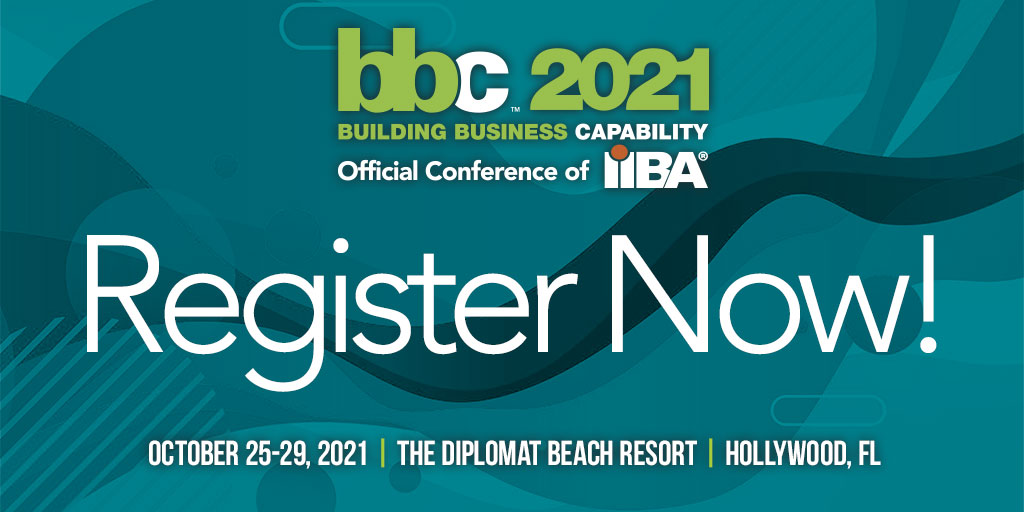 This year, BBC is taking place live in Florida. There are 12 conference tracks:
Business Analysis Essentials
Realizing Business Strategy
Leadership & Collaboration
Business Agility
Data & Business Analytics
Owning the Product
High-Impact Techniques
Digital Transformation
Practitioner's Chat
Making Change Happen
Cybersecurity
Women in Tech (WiT)
There are dozens of great sessions and over 70 awesome speakers (including Roger Burlton, Jacob Feldman, Gladys Lam, Adrian Reed, Ron Ross, Dave Saboe, James Taylor, Roger Tregear, Jan Vanthienen, Hanna Wesołowska, and Angela Wick – to name just people I had a chance to read/listen to)
Learn more about BBC 2021 and register. If you plan to attend the conference use the promo code "BPMTIPSBBC" for 15% discount.
PS. You can also watch selected recordings of sessions from BBC 2019 to see how much you can learn there!