Do you know a story from "The 7 Habits of Highly Effective People" about a man who tries to saw down a tree?
He was working hard for hours but without success. And it was because he did not take a break to sharpen a saw.
What was his reasoning?
"I don't have time to sharpen the saw. I am too busy sawing."
How is this story connected with a daily life of BPM practitioners?
If we allow ourselves to be too busy to sharpen our skills and learn new things all our hard work will be for nothing.
You may say: I know I should learn, but I don't have the time.
And this is where podcasts come handy.
My daily commute is 2*25 minutes. For you, it is probably even longer.
And this time is enough for two or more podcast episodes.
Below you can find a list of podcasts that I find useful for BPM practitioners.
Not all are directly about BPM. But all are great sources of inspiration. Give them a try and you will start your day with new ideas.
Podcasts come and go. So, to show you only the active ones I used 2 criteria:
a) More than 5 episodes
b) Latest one from 2017.
Enjoy!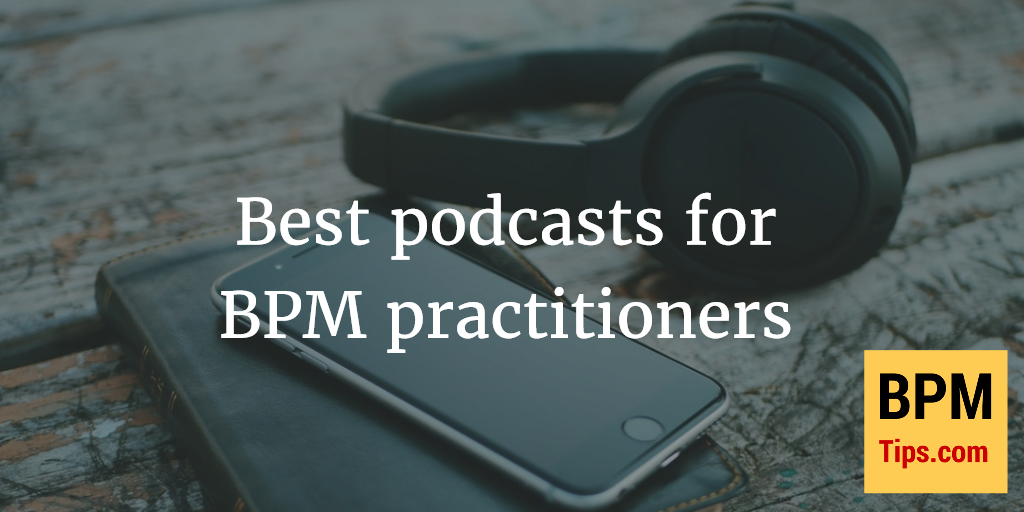 1) AIIM
http://info.aiim.org/aiim-on-air
Lots of goodies for people interested in Information Management.
2) BPM.com
https://bpm.com/bpm-today/podcast
This was my reason for figuring out how to listen to the podcasts. Pure gold.
3) Mastering Business Analysis
http://masteringbusinessanalysis.com/player/
Interested in Business Analysis and Agile? This podcast by Dave Saboe is for you.
5) MWD Advisors
https://www.mwdadvisors.com/category/podcasts/
If corporate innovation is your topic you cannot miss this one.
6) Process Excellence Network
http://pexnetwork.b2biq.libsynpro.com/
I discovered this one recently and enjoy it very much.
And a bonus one 😉
BPM Tips
https://bpmtips.com/interviews/
Audio or video interviews with BPM experts.
Do you have other favorite podcasts? Share them in comments!