To say that 2020 was unexpected would be an understatement. What will 2021 bring? Which process management skills will be hot and what is the role of process-related skills in the "new normal"? Check out the next edition of "BPM skills" post.
Which BPM skills will be hot in 2021
Below you can read answers from 20+ BPM experts. You can either read everything or use the navigation below. Enjoy!
Tony Benedict
Lloyd Dugan
Marlon Dumas
Scott Francis
Ian Gotts
Barbara Hodge
Paul Holmes-Higgin
Cristian Ivănuș
Mathias Kirchmer
Holly Lyke-Ho-Gland
Jan Mendling
Juergen Pitschke
Brian Reale
Adrian Reed
Pedro Robledo
Michal Rosik
Tomislav Rozman
Alec Sharp
Phil Simpson
Jim Sinur
James Taylor
Steve Towers
Miguel Valdés-Faura
Now, let's dive into the answers.
Tony Benedict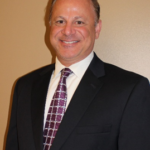 Tony Benedict is a Partner with Omicron Partners, LLC, a strategy advisory firm. He is a senior level operations executive best known for transforming organizations, improving operational excellence and profitability. Most recently, he served as Interim Vice President of Operations for Rising Pharma, managing all phases of complex $200M post-merger integration of 2 acquired companies (36 CMOs, 2 3PLs) within expedited timeframe, while concurrently launching a state-of-the-art pharma distribution center. Consolidated 3 ERP systems into a single SAP instance within 6 months. Benedict previously worked at HonorHealth as Vice President, Procurement and Supply Chain where he was responsible for over $600M in spend management. One of his accomplishments was in the restructuring of the procurement and supply chain organizations post-merger within 12 months and consolidating two ERP systems within 18 months while implementing $60M in cost reduction initiatives. Previously, he was Chief Information Officer, Vice President of Supply Chain for Tenet, and Vice President, Supply Chain, Vanguard Health Systems at Abrazo Community Health Network in Arizona. He is currently serving as President and Director, Board of Directors for the Association of Business Process Management Professionals International and is a co-author of the Business Process Management Common Body of Knowledge versions 2, 3 and the recently released version 4.

WWW: http://www.abpmp.org
WWW: LI profile
What are the skills, techniques, behaviors, and attitudes that can help BPM practitioners create value for their organizations in 2021?
We just published in December what we believe are the BPM Trends moving into the future:

1. BPM as a management discipline is experiencing a resurgence beyond the "Hype Cycle" because it's an approach to manage organizations holistically at the enterprise level by establishing:

* An enterprise process architecture

* An enterprise level performance measurement system

* An approach to strategically align and prioritize business change and transformation efforts

2. The BPM knowledge areas (ABPMP BPM CBOK 4.0), skills and competencies (ABPMP BPM Competency Model) have evolved into a multi-disciplinary leadership role and practice encompassing:

* Strategy alignment

* Business process architecture

* Organizational Design

* Leadership/People Management

* Business Impact and performance measurement

* Project & Change Management

* Technology enablers (BPMS, RPA, iDBMS, Process Mining, Case Management, Blockchain, AI, Machine/Deep Learning, IoT)

3. BPM Leading practices include:

* A BPM Center of Excellence (CoE) that resides in the business operations

* Process fundamentals paired with advanced technology enablers for business and digital transformation

* Enterprise level governance that links to the C-Suites and governing boards

4. BPM technologies (RPA, Process Mining) are fueling this resurgence as a means to achieve three main objectives:

* Improve the customer experience to remain competitive

* Increase productivity and reduce cost (mostly labor)

* Address risk/compliance/regulatory concerns
What are the best resources to learn those skills? (e.g. books, articles, courses)
Organizational Competencies (shown above) are what every organization should have to do transformation (Business or Digital). Associations are noted for each if people want to know where to go to get training or books.

* BPM CBOK 4.0 (free to our members here: https://www.abpmp.org/page/guide_BPM_CBOK). Also available on Amazon.

* BPM Competency Model (free to public here: https://www.abpmp.org/page/CompetencyModel)
Which skills are no longer relevant or not practically applicable yet (hype)?
These are the skills that are hyped now, but will become adopted in the near future.

* Robotic Process Automation is a hammer looking for a nail, but will find its place within the next 3 years. It's not for automating cut/paste type tasks (like between Outlook and Excel), which is where it is getting a lot of focus from the software providers.

* Process Mining will work wonders for process discovery if you have siloed legacy systems that generate event logs. It's not a replacement for process discovery.

* Artificial Intelligence (includes Machine/Deep Learning) is still in its infancy and will take another 3-5 years to really become a standard for decision-based processes and for business decision making.

* Blockchain would follow similar trajectory as AI. Both Blockchain and AI will show up in Supply Chain based applications first before hitting other industries like healthcare, etc.
What is the role of process-related skills in the "new normal"?
* We believe that the virus lockdowns have forced people into virtual facilitation which will become more commonplace compared to a face-to-face facilitation workshops. Virtual facilitation of process (or any) workshops has its own challenges, requiring more preparation to keep sessions within reasonable time limits and to keep people's attention focused.
Lloyd Dugan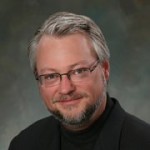 Lloyd Dugan is a widely recognized thought leader in the development and use of leading modeling languages, methodologies, and tools, covering from the level of EA and BA down through BPM, Case Management, and SOA. He specializes in the use of standard languages for describing business processes, systems, and services, particularly BPMN, CMMN, and DMN from the OMG. He has developed and delivered BPMN 2.0 training to the U.S. Department of Defense and large consultancies. He has nearly 30 years of experience with public and private sector clients, and has an MBA from the Fuqua School of Business at Duke University. He is an OMG-Certified Expert in BPM (OCEB) – Fundamental, a member of the Workflow Management Coalition and its BPSim Working Group, a member of the OMG's BPMN Model Interchange Working Group (MIWG), and a Contributing Member (author), Meta Modeling and BPM-BA Alignment Collaboration Teams Member, and Advisory Board Member of the Business Architecture Guild. He is a frequent speaker at national and international conferences on BPM, BPMN, Case Management, SOA, and BA. He is a published author or co-author on BPM, BPMN, and BA. He serves as the Chief Architect for Business Process Management, Inc. (see www.bpm.com), for whom he delivers BPM-related training and client advisory services on BPM-related matters and technologies.

WWW: BPM.com
WWW: LI profile
What are the skills, techniques, behaviors, and attitudes that can help BPM practitioners create value for their organizations in 2021?
First, modeling robotic process automation (RPA) remains a bit of a challenge outside of the RPA designer tool itself, particularly if it involves unattended end-to-end (E2E) usage where RPA enables a virtual and full instance of an automated process. The most often used modeling languages (e.g., BPMN) were not really developed with this kind of thing in mind, so creating useful design patterns and modeling approaches has turned on the experience levels, training, and creativity of the modelers. In addition, including reporting on RPA work as part of operations management will present new challenges as well for modeling processes and creating system designs, especially in cases of hybrid workforces. Furthermore, current (largely) first generation RPA is likely mostly played out (though not yet ubiquitous), so the inevitable introduction of machine learning (ML) for pattern recognition and artificial intelligence (AI) for less deterministic decision-making raises the complexities of modeling so-enabled processes and systems.

Second, coming out of the Object Manage Group (OMG) and related efforts is a growing movement – born out of a comprehensive effort to model healthcare practices and known as BMP+ – to tighten up the integration among BPMN, DMN, and CMMN. This movement requires a whole new threshold of competency for modelers to meet.

Third, event-based processing (EBP) and microservices are fully matured as technologies, and demand that modelers know how to model events and such services. This maturation means declarative modeling is overtaking procedural modeling as a key modeling skill.

Fourth, the continued rise of Business Architecture (BA), and the maturation of the artifacts created for it are forcing modelers to extend their analytical reach into other perspectives, branching from seeing Value Streams as "super processes" where value is generated and accreted, to Customer Journeys where value is experienced and evaluated. BPM practitioners need to become conversant in BA artifacts, and the associated connections to BPM artifacts.
What are the best resources to learn those skills? (e.g. books, articles, courses)
There continues to be good literature on this that is publicly available as books, publications, presentations, and websites (and I'll plug my own home over at BPM.com), but there is a lot of boot-strapping that comes with the territory for both the noobies and those seeking to refine their skills. Training can help, and should be pursued as an investment opportunity and not a cost center, but mentoring or apprenticing is likely also necessary and maybe more effective. Internal BPM Centers of Excellence (COEs) can be key to internalizing and extending skill sets, but are nowhere near as extant as should be the case, and are too often seen as a luxury item. Social media outlets, such as LinkedIn, are opening subscription-based access to the broader masses, so it is out there to find.
Which skills are no longer relevant or not practically applicable yet (hype)?
It used to be that creating even simple models required some level of competence in modeling, but the modeling tool vendors have worked diligently to make such work easy for the less-experienced and less-skilled. This has lowered the bar for needing to know some things, so quality has dropped a bit since the tooling can only prevent so much error. On the other hand, it has driven a wedge between the normal run-of-the-mill process modeling, that the "citizen modelers" can presumably do without the overhead that burdens the rest of us, and the more complicated modeling along the lines discussed above. I fear that modeling will collapse into pockets of competency, and passing on deep modeling insights will go only to the select few who take it up. Well, so be it.
What is the role of process-related skills in the "new normal"?
Process modeling is something that has now proven it can be done with or without a physical presence involved. Modeling tools and online meeting tools have become so good that such work really can be done effectively on a remote-basis. There is still much to be gained from face-to-face interactions, but modelers nowadays have had to adapt to working without it. This has meant that they have had to become better at the softer skills of collaboration and – most import of all – learning how to ask the "right questions" of folks.
Prof. Marlon Dumas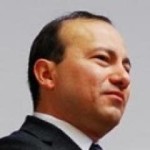 Marlon Dumas is Professor of Information Systems at University of Tartu, Estonia, and co-founder of Apromore Pty Ltd, a company dedicated to developing and delivering open-source process mining solutions. He is currently recipient of an Advanced Grant from the European Research Council with the mission of developing algorithms for automated identification and assessment of business process improvement opportunities from event data. His research in the field of business process management and process mining has led to numerous research publications, several US/EU patents, and a textbook (Fundamentals of Business Process Management) used in over 250 universities worldwide.

WWW: WWW
WWW: LI profile
What are the skills, techniques, behaviors, and attitudes that can help BPM practitioners create value for their organizations in 2021?
The ability to sense change and to rapidly react to change will make all the difference in 2021. In other words, there are two main capabilities that BPM practitioners need to cultivate this year: transparency and agility. BPM practitioners need to be able to see how their processes are performing at any level of details: all the way from KPIs, down to individual process and activity performance measures. They need to understand the bottlenecks and the constraints in their processes. Next to that, BPM practitioners need to cultivate the ability to change the process on short notice in order to scale up as customer demand recovers and to be ready for ups and downs as the year unfolds.
What are the best resources to learn those skills? (e.g. books, articles, courses)
For many years, I have recommended various books and reading lists. But I believe that 2021 is the time to act. So I'll skip reading recommendations for once. I would keep all eyes open for case studies where companies share their experience on how they have achieved the transparency and agility required to adapt to rapid changes.
Which skills are no longer relevant or not practically applicable yet (hype)?
I see less and less emphasis on techniques that require long lead times between "problem or opportunity" and "change". Traditional approaches where several months are spent mapping processes, analyzing processes, and automating processes on the basis of models are less and less used. On the other hand, there is more and more emphasis on techniques for data-driven process discovery and analysis, because they allow the BPM teams to reduce the lead times between the moment when a change is needed and the moment when the change is implemented and deployed.
What is the role of process-related skills in the "new normal"?
It is interesting to see how process management has gained importance after the Covid shock. The need to monitor and to adapt the business processes in an organization has never been higher. The move to digital channels forced by Covid has led to increased amounts of business operations data. Organizations that exploit these data in order to drive process change will be in a better position to profit from the recovery.
Scott Francis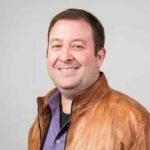 Scott Francis is CEO and Co­-Founder of BP3, a BPM specialist firm focused on accelerating process innovation for customers. Scott and his team have grown BP3 into a Leader in Forrester's Wave for BPM Services Providers, a top 10 Company in Fortune's Great Places to Work, a top 10 company in Austin's Fast 50, and to 120 employees worldwide. Scott is a speaker at conferences such as: bpmNEXT, BPMPortugal, and BPMCAMP, and is the primary author of BP3's blog.

WWW: http://www.bp-3.com
WWW: LI profile
Twitter: @sfrancisatx
What are the skills, techniques, behaviors, and attitudes that can help BPM practitioners create value for their organizations in 2021?
Let's assume this person *already* knows BPMN, knows a value stream map from a failure mode effects analysis, and they at least know when to ask for help from someone who is a six sigma guru. I think in 2021, if you're doing process work, you need to look at adding some skills to your repertoire. First off, if you don't know RPA yet you should learn how to do RPA with one of the top tools in the space. Each vendor has good free educational resources. Second, learn about Design with a capital D. Not "process design" – but Design. It will help change your perspective on how to build great process solutions. Third, if you aren't facile with a programming language, take time to get passably familiar with one – javascript or python for example. Both of these are general utility-like languages with lots of use cases. Fourth, if you have the above down already, time to look at expanding your knowledge of data and analysis with R, or AI by going deep on AWS or Google or Azure services… That should be a good start for the new year! While you're at it, read 20+ books to keep sharp! 🙂 fiction, nonfiction, business – I don't think it matters, they all help you improve your self, develop empathy and perspective. In a time when we can't travel (much), reading is the next best thing.
Ian Gotts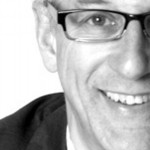 Ian is a founder of Elements.cloud, tech advisor, investor, speaker and author.
Elements.cloud helps customers clean-up, document and build their app implementations, focused on Salesforce. But valid for any low code app platform.
WWW: https://medium.com/@Q9ELEMENTS
WWW: elements.cloud
WWW: LI profile
Twitter: @iangotts
What are the skills, techniques, behaviors, and attitudes that can help BPM practitioners create value for their organizations in 2021?
Accelerating digital transformation is a priority and process mapping is core to reengineering business models. As every company is now run on core applications, then processes need to be tightly integrated into systems development lifecycle. That means understanding the relationships between business processes, ERD, requirements, user stories and system metadata.

Recent article in ZDNet (https://www.zdnet.com/article/most-important-currencies-in-digital-economy-trust-speed-relevance/)
What are the best resources to learn those skills? (e.g. books, articles, courses)
We have released some training videos that talk about BPM and its vital role in the implementation lifecycle. train.elements.cloud/live

Also Salesforce has launched a business process mapping course as part of its certified architects program, but it is relevant to any process practitioner https://elements.cloud/2020/12/18/salesforce-training-course-endorses-upn/
Which skills are no longer relevant or not practically applicable yet (hype)?
We need on-line actionable diagrams embedded inside apps. So flowcharts are finally dead. And this is why https://elements.cloud/2020/06/08/the-evolution-of-process-diagramming-i-e-why-flowcharts-are-so-1980s/

Low-code apps are now mainstream, so a business process map is required to define the requirements and then built using the low-code app. So BPMN and other highly technical modelling notations are irrelevant. Finally, Process Mining powered by AI is starting to prove its value in uncovering process patterns, but it needs to be combined with business analysts mapping processes to build the new optimized processes that can then be baked into the underlying business apps.
What is the role of process-related skills in the "new normal"?
See ans to Q1
Barbara Hodge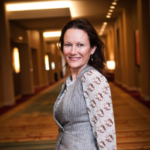 Barbara Hodge is SSON's Global Editor, and has been with the organization since 2000, having joined to launch Shared Services News. She is now responsible for SSON's online portal content, including industry reports, case studies, surveys, interviews, etc. – as well as everything else that makes SSON the most trusted space for practitioners from around the world.
Barbara uses her extensive industry knowledge and connections to provide a unique perspective on the latest trends and developments across the SS&O landscape. She is the voice of ssonetwork.com, SSON's online content portal, and she regularly conducts interviews with key industry figures to ensure SSON is a one-stop shop for shared services and outsourcing resources.
Prior to joining SSON, Barbara was Editorial Director at Armstrong Information, a London-based specialist publishing firm, with responsibility for launch and editorial content management for a number of management journals, including corporate communication, change management and business process reengineering. She started her career with Deutsche Bank Capital Markets in London.

WWW: http://www.ssonetwork.com
WWW: LI profile
Twitter: @ssonetwork
Twitter: @abrakabarbara
What are the skills, techniques, behaviors, and attitudes that can help BPM practitioners create value for their organizations in 2021?
This year it's going to be predominantly about recognizing the benefits of an end-to-end approach. The challenge is "ownership," as many shared services or GBS don't own the entire end-to-end process. So, collaborating with the business to drive improvements will be key.
What are the best resources to learn those skills? (e.g. books, articles, courses)
Well you can hire in expensive talent that has hound these skills in other operations, I believe training is paramount. In particular, learning from those that have amassed critical experience in running successful shared services is key. SSON has collaborated with a team of experts to offer a tremendously valuable GBS training and certification program that includes BPM. Details here (https://www.ssonetwork.com/events-gbscertification/).
Which skills are no longer relevant or not practically applicable yet (hype)?
I think although artificial intelligence is all the rage, it's perhaps a matter of running before we can walk. The important thing is to verse all employees in automation language and capability, and expanding this awareness to data. Data drives automation. And artificial intelligence will depend on quality data.
What is the role of process-related skills in the "new normal"?
As so many GBS and shared services have recognized "end-to-end" process transformation as a performance lever, these skills cannot be underestimated. In addition, automation technology leverages process so process understanding and awareness, for example through process discovery or process mining, is key.
Paul Holmes-Higgin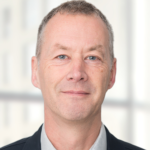 Dr Paul Holmes-Higgin, Chief product Office and co-founder of Flowable. Previously, as co-founder of Alfresco, one of his achievements was to bring Activiti to the fore of the company's innovation. He has always been focused on software execution with a strong conceptual underpinning, and on closing the gap between the users and builders of software. A long-time Open Source advocate, he believes it still has an important role to play in making innovation more widely available. His PhD and background in AI gives him a deep understanding of the opportunities and pitfalls of Machine Learning. He sees innovation around the standard models of BPM as the best way to bring together his passions for user-centred software and intelligent automation in today's highly dynamic business and social environment.

WWW: https://flowable.com
WWW: LI profile
Twitter: @paulrhh
What are the skills, techniques, behaviors, and attitudes that can help BPM practitioners create value for their organizations in 2021?
Distributed and remote operation seems to be a key theme that's come out of the pandemic times we've been living through, as well as concerted programs to introduce more digital automation. In the Flowable customer base and new business, we've seen this in terms of allowing people to participate in processes on any device and with variable bandwidth. Also, a trend that we started seeing a couple of years ago has become almost ubiquitous in infrastructure architectures – event-driven processes and cases.

Both these technical and human shifts require a fresher way of thinking about how process automation should operate. Fewer assumptions about a knowledge worker being at a desk with a decent screen. Designing process and case models that swim in an event stream, consuming and emitting events. And those event streams aren't just different backend systems communicating, they're human interactions from a user surface, chat channel or whatever. Understanding the difference an event-driven paradigm brings to how processes are modeled and what a BPM tool needs to support to avoid implications such as race conditions and transaction boundaries. This is where our customers have found CMMN a natural way to express event-driven behavior. Important in real-world models are tools with visual debugging that is event aware and allows a process modeler to see exactly what's going on in these difficult to troubleshoot or refine rich process applications.
What are the best resources to learn those skills? (e.g. books, articles, courses)
There's a number of books on event-driven approaches, such as Designing Event-Driven Systems by Ben Stopford, and Making Sense of Stream Processing by Martin Kleppmann. With Apache Kafka being open source, there's easy access to experimentation and examples.
Which skills are no longer relevant or not practically applicable yet (hype)?
There just seems to be more to learn and apply at the moment. Old skills always help inform new ones.
What is the role of process-related skills in the "new normal"?
With the push to automate more, the ability to translate a manual or office-focused business activity onto BPM tools, through BPMN, CMMN and DMN, is one of the highest value skills. Getting new processes running quickly and adapting them as circumstances change have brought a whole new reality to business agility and survival.
Cristian Ivănuș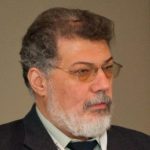 Cristian Ivanus works at Vodafone Shared Services International VOIS as Automation and Innovation Lead
WWW: LI profile
What are the skills, techniques, behaviors, and attitudes that can help BPM practitioners create value for their organizations in 2021?
One important value that BPM practitioners can bring into the organization is the capability to foresee the digitalization opportunity that any BPM initiative is taken into consideration. Taking into consideration that the business was dramatically changed during the last year due to the COVID impact, it is important to understand and adopt measures for the business continuity in a restricted environment. People should not expect to have the same pre-pandemic business environment in less than two years. Consequently, the digitalization of the business is a: "must" for business survival. This means that company processes (regardless the types these are falling into (core, support, management)) must contribute to a strong adaption to a new business model. One of the ways to achieve continuous change and adaptability of business models should be the digitalization.
What are the best resources to learn those skills? (e.g. books, articles, courses)
I strongly recommend to follow online courses for digitalization from Coursera organized by prestigious Universities along with a deep studies on BPM and RPA platforms. These are providing a huge amount of valuable information and resources that will help practitioners to go deeply toward digitalization.
Which skills are no longer relevant or not practically applicable yet (hype)?
I cannot say that some skills are no longer needed. I would rather say that it is important for each practitioner to reinvent himself and to be ready for new challenges and opportunities. Always learn and achieve new skills to be prepared for unexpected situations. Be proactive, try to see beyond the current environment, be flexible and prepared to cross new knowledge borders.
What is the role of process-related skills in the "new normal"?
"New normality" has shown that it is mandatory to be permanently prepared to face unexpected challenges. The process-related skills should provide the strategic thinkers with the tactical and operational tools and skills for a rapid change in a restrictive environment. The people acting in this role must be the "enablers" of change and no longer drivers of the change. Process people should be aware that they should provide solutions and answers to the stakeholders and shareholders. In my opinion process-role skills and people, can successfully provide solutions to the "new normality" taking into consideration the huge impact of digitalization of any business.
Dr. Mathias Kirchmer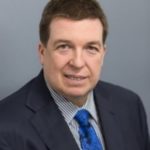 Dr. Kirchmer is an experienced practitioner and thought leader in the field of Digital Transformation and Business Process Management (BPM). He co-founded BPM-D, a consulting company focusing on digital process transformation, operational excellence and customer experience by leveraging the discipline of BPM. Before he was Managing Director and Global Lead of BPM at Accenture, and CEO of the Americas and Japan of IDS Scheer, known for its ARIS Process Software.
Dr. Kirchmer has led numerous transformation and process improvement initiatives and has worked with hundreds of clients in technology, financial, health, consumer goods and manufacturing industries. He has published 11 books and over 150 articles. He is affiliated faculty at the University of Pennsylvania and received a research and teaching fellowship from the Japan Society for the Promotion of Science.
WWW: LI profile
WWW: http://bpm-d.com
Twitter: @mtki2006
Business Process Management – Skill Predictions for 2021
Digital transformation continues to shape the discipline of business process management (BPM). Here are four key trends and predictions shaping required skills in 2021:

• Reducing Time-to-Value of Digital Transformation though a BPM-Discipline: Digital transformation initiatives deliver their value through new and improved business processes. Appropriate process management accelerates the time-to-value and realizes the targeted process performance. This is achieved through a BPM-Discipline, which must go through a digitalization itself. It leverages the right combination of digital enablers, such as process mining, modelling, and simulation, or process-led prioritization tools. An increasing number of BPM-related services is delivered remotely, benefiting from cloud-based tools and aligned work processes. Establishing and continuously improving this digital business process management discipline is required to enable an accelerated value-realization of digital transformations. Skills to establish and apply such a digital BPM-Discipline have become key for an organization.

• Performance through Process-led Automation Platforms: In our fast and frequently changing business environment, many processes must be adjusted continuously and require specific software support. No-code or low-code automation platforms enable this agility, and support the required integration of applications and services, such as robotic process automation (RPA), as well as the development of additional software components. They become a key interface between the BPM-Discipline and operational processes. Appropriate process governance organizes the ongoing adjustments and aligns people with technologies. Digital technology-based process reference models help to understand and plan the business impact of the automation platform and enable a rapid and standardized roll-out of digital processes. Skills supporting a process-driven use of automation platforms become increasingly important.

• Process Innovation through Integrated Stakeholder Journey Planning: Process innovation has become a key driver for new and enhanced business models. Identifying impactful innovation opportunities requires an outside-in view on business processes. This can be achieved though integrated stakeholder journey planning, showing how processes impact customer, supplier, or employee experience with the organization. The management of stakeholder journey maps and their links to underlying processes becomes an effective enabler of transformations. It allows organizations to improve the experience of key stakeholders through appropriate management of the underlying processes. Integrated stakeholder journey planning becomes a core BPM skill.

• Agility and Compliance through Digital Process Governance: Sustaining the results of transformation initiatives requires appropriate process governance to keep process performance on track and ensure success. Just as process management in general goes through a digital transformation, process governance needs to be digitalized as well to meet the necessary service levels. Process governance uses digital BPM tools, such as process mining, on an ongoing basis to enable faster and more effective performance and conformance management. The result is digital process governance, enhancing the way process owners and their teams govern operational processes. Digital process governance is value-driven, tool-enabled and people-centric. The governance support that a BPM center of excellence provides must be adjusted accordingly to enable a reliable enterprise-wide use of the required tools. Organizational and technical skills to build digital process governance need to be developed.

The pandemic has accelerated digital transformations and with that the importance of process management as value-switch. Time-to-value is key to master frequent unpredictable changes. Remote work, already increasing for years, has now become a topic in basically every organizations. Business process management plays a key role to master the resulting processes by creating the necessary transparency. This also accelerated the digitalization of BPM itself. The remote delivery of process management services supported through cloud-based prioritization, modelling and mining tools has become mainstream. The trends I described highlight some of the key developments.

Traditional process management approaches, relying on face-to-face activities or pencil and paper have even more rapidly lost their importance. Lengthy manual capturing and analysis of data is not possible anymore. Process improvement approaches that don't include systematic automation and digitalization opportunities lose their relevance. Traditional process experts need to move their skill set into the digital age.

Specialized consulting and education organizations offer remote training and eLearning modules regarding those new trends, such as BPM-D with its academy and publications (www.bpm-d.com). Industry organizations, like APQC (www.apqc.org), ABPMP (www.abpmp.org) or the BPM Institute (www.bpminstitute.org), provide related resources. Forward thinking universities also offer more and more leading edge BPM-related classes, for example Widener University with its master program for Business Process Innovation or the University of Pennsylvania with its Organizational Dynamics program that offers a class about process-led digital transformation. All those organization provide reference to related readings and other resources.
Holly Lyke-Ho-Gland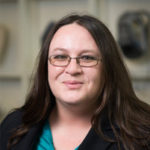 Building on more than 10 years of business research and consulting experience, Holly Lyke-Ho-Gland is a principal research lead who conducts and publishes APQC research on process management and improvement, quality, project management, measurement, and benchmarking for APQC's Process and Performance Management research team. Her research supports APQC members and clients across disciplines and centers on helping professionals and project managers solve business problems with strategy, process and measurement.
Holly regularly partners with other APQC research leads to look at improving the end-to-end business processes in areas such as procure-to-pay or order-to-cash where true improvement rests in the entire process versus one functional department. On a biannual basis, she conducts APQC's extensive research survey and report on The Value of Benchmarking as well as annual surveys and reports on how organizations adopt and use the Process Classification Framework®.

WWW: https://www.apqc.org
WWW: LI profile
Twitter: @hlykehogland
What are the skills, techniques, behaviors, and attitudes that can help BPM practitioners create value for their organizations in 2021?
As organizations continue to face challenges and are embroiled in organizational transformation; there is a focus on developing key skills for long-term resiliency. We found that there are 6 key capabilities that organizations and their teams (including BPM practitioners) need to stay resilient in the face of disruption.

Flexibility—the ability to shift strategy or execution to meet evolving circumstances and opportunities. Which was exemplified with how BPM teams shifted their project load to meet their organizations need for re-engineering digital processes.
Innovation—the creation and application of ideas that add value to internal and external customers alike.
Change management—how to take employees along for the journey and empower them to contribute or own the change.
Communications—art of balancing when, where, and what messaging needs to occur to drive knowledge adoption and behavior shifts.
Risk management—the process of monitoring and reporting on risks as well as prioritizing, developing, and implementing mitigation plans. But just as importantly taking the right risks at the right time.
Technology fluency—the ability to assess a situation and determine when, where, and how technology can be applied to fix it or make it better.
What are the best resources to learn those skills? (e.g. books, articles, courses)
There are a myriad of books, articles, and courses for these key capabilities. Some of my favorite include:

When it comes to technology skills, I still stand by the statement from last year. There are a wide variety of free courses available (like Coursera), which I personally prefer because they include hands on labs and experience that helps you immediately apply what you learn.
Which skills are no longer relevant or not practically applicable yet (hype)?
I have never been a big fan of pushing things in the no longer relevant category. Prefer to think of them as evolving skills. Things that are expansions on existing skills necessary due to changes in technology or how the skill is applied (e.g., operating process mining software, which is an expansion of enduring process analysis skills).
What is the role of process-related skills in the "new normal"?
In the early days of the pandemic process teams were poised to help their organizations adapt and ensure business continuity. In fact, over 61% of process teams stated they were actively supporting their organizations' business continuity. Teams were tapped to:

triage the organization's processes,
re-engineer broken processes, and
leverage technology to execute work in a digital environment.

As we move towards the "new normal" process teams will continue to support business continuity through their expertise in people engagement, process analysis, re-engineering, and digital tools. In our recent research on BPM teams we discovered that BPM teams purpose is to support the strategic goals of the organization (since most initiatives have a process core) and explore opportunities to collaborate with our partners in other functions like data and knowledge to optimize their efforts.
Prof. Jan Mendling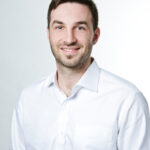 Prof. Dr. Jan Mendling is a Full Professor with the Institute for Data, Process and Knowledge Management at Wirtschaftsuniversität Wien (WU Vienna), Austria. His research interests include various topics in the area of business process management and information systems. He is co-author of the textbooks Fundamentals of Business Process Management (http://fundamentals-of-bpm.org/) and Wirtschaftsinformatik (https://lehrbuch-wirtschaftsinformatik.org/). He has published more than 400 research papers and articles, among others in ACM Transactions on Software Engineering and Methodology, IEEE Transaction on Software Engineering, Information Systems, Data & Knowledge Engineering, and Decision Support Systems. He is member of several international journals, member of the board of the Austrian Society for Process Management (http://prozesse.at), a co-founder of the Berlin BPM Community of Practice (http://www.bpmb.de), organizer of several academic events on process management, and member of the IEEE Task Force on Process Mining. His Ph.D. thesis has won the Heinz-Zemanek-Award of the Austrian Computer Society and the German Targion-Award for dissertations in the area of strategic information management.

WWW: https://www.wu.ac.at/dpkm/team/mendling
WWW: LI profile
Twitter: @janmendling
What are the skills, techniques, behaviors, and attitudes that can help BPM practitioners create value for their organizations in 2021?
Most important is the understanding and the communication of the bigger picture of and beyond BPM. With Jan vom Brocke and Michael Rosemann, we have created the BPM Billboard (https://bpm-billboard.com/ see also: https://www.researchgate.net/publication/345661487_Planning_and_Scoping_Business_Process_Management_with_the_BPM_Billboard) as a tool to support this.
What are the best resources to learn those skills? (e.g. books, articles, courses)
Currently, we are designing a BPM Billboard poster together with Signavio. More info soon.
Which skills are no longer relevant or not practically applicable yet (hype)?
The fact that Camunda has discontinued CMMN is the last nail on its coffin.
What is the role of process-related skills in the "new normal"?
The last year has made us all much more process-oriented than what we have been in the past. Process is the new normal, and process frictions are much more painfully experienced than in the past.
Juergen Pitschke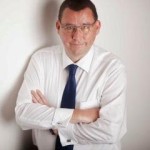 Juergen Pitschke is Partner and Managing Director at Process Renewal Group Deutschland.
Juergen has more than 25 years industrial experience about enterprise modelling and the realization of Business and IT Architectures. He is recognized for his deep knowledge and the systematic use of visual standard notations and of different frameworks für the design of an Enterprise Architecture. His knowledge is often sought in the field of Business Process Management and Decision Management.
His focus are model-based approaches for enterprise design and their practical use. Clients value his abilities to explain concepts, to help teams to adopt and successfully apply such methods, and to guide projects successfully.
He is author of the book "Unternehmensmodellierung für die Praxis". He translated the Business Process Manifesto, the Decision Management Manifesto, and the RuleSpeak® – approach into German.
His customers include companies as Kuehne+Nagel (AG & Co.) KG, Boehler Edelstahl or organizations like the Federal Office of Police in Switzerland.

WWW: http://processrenewal.de
WWW: LI profile
Twitter: @jpitschke
What are the skills, techniques, behaviors, and attitudes that can help BPM practitioners create value for their organizations in 2021?
Be clear about your project charter. Be Process Centric. Be Business Decision Centric. We see a shift away from notations to methods and collaboration in the last two years. Unfortunately, the OMG avoids methods as the devils avoid the plague. But this is what customers ask most. How to collect information about Business Processes? How to improve and optimize Business Processes and Business Logic? How to measure results. Looking for tools, we see more support for methods and collaboration, and integration.
What are the best resources to learn those skills? (e.g. books, articles, courses)
You will find many books about methods for different purposes. Which method works well for you depends on your project and project charter, your team, and for sure also depends on your preferences. You have to find your "way of working". Therefore the first suggestion for a book is "Choose your WoW: A Disciplined Agile Delivery Handbook for Optimizing Your Way of Working" by Scott Ambler and Mark Lines. I'm still an enthusiast of "Reimagining Management" by Roger Tregear (for Business Process Management). I'm a fan of "Six Thinking Hats: An Essential Approach to Business Management" by Edward de Bono (I apply this in workshops). The list can be extended. Suppose you are interested in Business Decision Management and the application in Machine Learning, I suggest the new edition of "Digital Decisioning: Using Decision Management to Deliver Business Impact from AI" by James Taylor. I recommend his website http://www.decisionmanagementsolutions.com too for more resources.
Which skills are no longer relevant or not practically applicable yet (hype)?
The "old" skills are still relevant also if they don't dominate the headlines. I'm always surprised seeing people apply notations with no knowledge about the notation, concepts, and methods. An example are Dataflow Diagrams. An old concept, still popular and often applied intuitively. If you are interested, have a look at "Structured Analysis and System Specification" by Tom Demarco. A current hype topic is "Low Code" realizing process models and business logic models into executable solutions without extensive programming knowledge. An interesting solution in this regard is USoft (www.usoft.com). Look for their website for more information and resources.
What is the role of process-related skills in the "new normal"?
As I pointed already, "old" concepts and methods are a prerequisite for the "new normal". Business Process and Business Logic related skills and tools are essential!
Brian Reale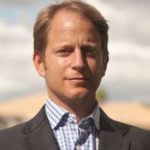 Brian Reale is a serial entrepreneur. Brian founded a telecommunications company in 2000 called Unete Telecomunicaciones which provided, voice, data, and satellite services in Latin America. Brian sold Unete to a publicly traded US telecom company in 2000. Brian was also the co-founder of Spotless LLC, an entertainment technology company that developed projection mapping technology for major live entertainment industries.
Brian has been involved in the workflow and BPM industry since he co-founded ProcessMaker in 2000. ProcessMaker is a leading open source BPM suite which has just released its 4th generation product – a modern lightweight BPM designed for both human tasks and microservices orchestration. The ProcessMaker BPMS has been recognized with numerous awards and pushes the bounds of BPM with a fundamental belief that process management can be simple, elegant, and easy to use.
Brian graduated magna cum laude from Duke University in 1993 and was awarded a Fulbright scholarship in linguistics in Ecuador in 1994.

WWW: https://www.processmaker.com
WWW: LI profile
Twitter: @breale
Twitter: @processmaker
What are the skills, techniques, behaviors, and attitudes that can help BPM practitioners create value for their organizations in 2021?
The world is "appifying" at an incredibly fast pace. Having a low-code automation tool is no longer much of an advantage. It has become very easy to produce a low code toolset and there are now literally hundreds of tools with new ones entering the market everyday. The future belongs to those with a deep understanding of real-world problems and the ability to develop applied solutions to those problems. Industrial design thinking in many ways is now becoming more important than systems skills.
What are the best resources to learn those skills? (e.g. books, articles, courses)
The best resource is real-life work. Developing specific solutions is all about scratching a real and specific itch. To feel the itch you really have to have experienced the problem. Deep domain knowledge acquired through industry specific work experience is the most useful way to develop these skills.
Which skills are no longer relevant or not practically applicable yet (hype)?
Generalist skills are becoming less and less valuable. System and developer skills are becoming less valuable as well because so many of the low code tools in the market are becoming very easy to use. Ironically, more and more companies are being started as "workflow software" companies. Most of these general toolset companies will fail.
What is the role of process-related skills in the "new normal"?
It is an understatement to say that in the new normal digital processes have become more important. Digital processes are eating the world. People with the skills and tools to automate processes will thrive. However, as I mentioned above, those skills need to be process and industry specific. It seems everyday I see people who are new to BPM trying to recreate the wheel. It is tempting. There is a sense of power, control, and efficiency associated with being able to build software without actually having to do any coding. These people often lack the experience to see that what they are doing is most likely a worthless exercise. It only becomes valuable when the process addresses very specific and deep real world processes. These processes become even more valuable when they are combined with other solutions that help connect the extended value chain for a given industry's particular problem.
Adrian Reed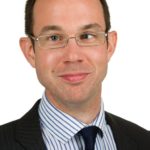 Adrian Reed is a true advocate of the analysis profession. In his day job, he acts as Principal Consultant and Director at Blackmetric Business Solutions where he provides business analysis consultancy and training solutions to a range of clients in varying industries. He is a Past President of the UK chapter of the IIBA® and he speaks internationally on topics relating to business analysis and business change. Adrian wrote the 2016 book 'Be a Great Problem Solver… Now' and the 2018 book 'Business Analyst'
You can read Adrian's blog at http://www.adrianreed.co.uk and follow him on Twitter at http://twitter.com/UKAdrianReed

WWW: http://www.adrianreed.co.uk
WWW: LI profile
Twitter: @UKAdrianReed
What are the skills, techniques, behaviors, and attitudes that can help BPM practitioners create value for their organizations in 2021?
My perspective on these questions will probably be different from some of the other contributors, as my background is as a business analyst as opposed to specialising specifically in BPM.

However, in my experience there's still a huge gap in organisations saying they want well-managed processes, and actually investing the time to do it. Too often, process management is ad-hoc and on-demand… often in a time of crisis. We've probably all worked on projects where the first set of activities involve working out what on earth the business currently does because nobody seems to know the end-to-end picture. Or if there is documentation, it's out of date and stored as unorganized diagrams on a plethora of shared drives.

2020 has been a year where organisations with well-managed processes could move and adapt more quickly. Like a building's architect who knows how the electricity, gas and water flows, it's much easier to make a change when there's clarity on how the work and information flows. So one skill, which some might see as a 'soft' skill, is that of influence, 'selling the benefits' and creating the space to amplify our practice. Linking BPM with business agility, and convincing people that, yes, it is worth investing time in is crucial.

So perhaps we need to become better business storytellers?
What are the best resources to learn those skills? (e.g. books, articles, courses)
Of course books, articles, and courses are all excellent ways—I'd add that conferences and events are, in my view, essential melting-pots of ideas. Although virtual events are different, it's still possible to have a great exchange of ideas with other practitioners, and to use others as informal 'sounding boards'. I'm really enjoying some of the informal, 'unconference' style virtual events, where everyone is a contributor.

I suppose 2020 has also challenged many of our views on what 'learning' should look like. I've become an advocate of online live training and e-learning too.
Which skills are no longer relevant or not practically applicable yet (hype)?
In my view, the core skills remain. I see a lot of hype about specific technologies or tooling—all of these things are important, but in my view as practitioners we should think hard about the tools we use and when. Context matters a lot, and understanding the level of complexity, changeability and appetite for risk is crucial.
What is the role of process-related skills in the "new normal"?
Agility becomes even more front-and-centre, and note that I've deliberately written agility rather than Agile; by this I mean the broader ability of a business or organisation to sense, assess and respond to its environment. For me, processes are central to this: as practitioners we need to continually think about building 'sensing' into processes and we also need to accept that there are some situations that are so complex that a rigid process will never work. Understanding the variety and complexity of the business environment helps us to design effectively.
Pedro Robledo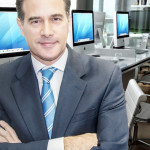 President and co-founder of the Spanish chapter of ABPMP International. One of the main referents with the greatest influence in Process Management using the BPM (Business Process Management) management discipline, with +18 years dedicated to promoting knowledge of Business Process Management in Spain and Latin America. Director of the Master's Degree in BPM for Digital Transformation and Director of the Master's Degree in Strategic Process Management at the International University of La Rioja (UNIR). And professor of the MBA and executive MBA of UNIR. BPM consultant who helps organizations in their BPM initiatives, Digital Transformation, BPM maturity diagnosis, BPM ROI calculation, BPM supplier selection, training and advice on BPMN process modeling and DMN decisions, and roadmap advice BPM for the advancement of BPM implementation. Director of BPMteca. Computer Engineer from the Polytechnic University of Madrid. He has made his professional career as a manager in multinational software companies such as Borland International, Ask Group, Computer Associates, Progress Software, Teamware and Oracle. He collaborates with the Spanish chapter itSMF Spain as First Vice President and Head of the Digital Transformation Committee and Team leader of the ITSM4BPM interest group for the application of BPM in Service Management. Since 2013 he has participated as a jury in the international WfMC Awards for Excellence in BPM and Workflow. He writes about BPM and Digital Transformation on his blog: "The White Paper on Process Management", http://pedrorobledobpm.blogspot.com.es/ and regularly contributes to other blogs and magazines.

WWW: pedrorobledobpm.blogspot.com.es
WWW: LI profile
Twitter: @pedrorobledoBPM
What are the skills, techniques, behaviors, and attitudes that can help BPM practitioners create value for their organizations in 2021?
In 2021, automation is an obsession. All analysts are indicating an interest in automation: Gartner with Hyperautomation, Forrester with Digital Process Automation, and IDC with Intelligent Process Automation. So BPM practitioners will need skills to be able to bring together BPMS, RPA and Artificial Intelligence, to automate everything that it be possible, by improving processes previously.

Process mining has become the necessary technology not only to discover processes, but also for process analytics to seek continuous improvement and thus achieve operational excellence. 80% of companies will focus on Process Mining in 2021. In the coming years, Process Mining technologies will respond to the needs that organizations require. With new mining focus on tasks (Task Mining) to analyze what can be robotized. And largest application of artificial intelligence, offering machine learning to discover, monitor and improve real processes. BPMS, BPA and RPA manufacturers will focus more on Process Mining in 2021.

The BPM Market will grow in 2021 by 17%. It is estimated that the size of the BPM software market will see significant growth until 2025 due to the interest in Digitalization and Process Automation. Four concrete evidences will stimulate this growth: a) Interest in the BPM (Process Management) discipline has grown for 80% of organizations in 2020; b) Sales of BPMS software will increase 12% in 2021; c) Sales of RPA (Robotic Process Automation) software will increase by 20% in 2021., and, d) Sales of Process Mining software will increase 25% in 2021.

So BPM practitioners will need to get skills on BPMS, RPA, Process Mining and AI. And to be able to madurate to Process Oriented Enterprise, it should be required to have skills on BPM Maturirty Model, Process Maturity and BPM Roadmap Planning.
What are the best resources to learn those skills? (e.g. books, articles, courses)
The need for BPM professionals worldwide and especially in Spain and Latin America is growing 12% in 2021 (14% estimated in 2024) and more than 66% of the positions demanded in Business Process Management (BPM) are not currently being covered yet. More than 85% of companies request consulting services in the different roles of the BPM Life Cycle. The need for professionals and employment opportunities are forcing specialization to achieve specific competencies throughout the BPM life cycle: a) There will be greater interest in specialized master's studies in Management BY Processes; b) There will be increased interest in international professional certifications such as those awarded by ABPMP International (Association of BPM Professionals) and OMG (Object Management Group); and, c) More and more knowledge and experience are required in BPM discipline, Automation, BPMS, RPA, Process Mininng, BPMN / DMN, ROI and AI. To help on this, I contribute as director of two online University courses in Spanish for postgraduates in UNIR (Universidad Internacional de la Riojabased in Spain, Mexico, Colombia, Peru, Ecuador): Master's Degree in Business Process Management for Digital Transformation, which covers the entire BPM life cycle, focusing not only on the Business part, but with an extensive scope in the BPM Technology part and its key role in the Digital Transformation of an organization; and Master's Degree in Strategic Process Management which covers the advanced knowledge about the tools and techniques necessary to achieve the excellence of the operations and processes of any organization, contributing both to its growth and its continuous and sustained development. And I have founded ABPMP chapter in Spain in 2019, in order to push the ABPMP's BPM CBOK to maintain the global standard for BPM practices and certification. And via ABPMP Spain and as BPM freelance Consultant we are providing ad-hoc BPM training by example to help companies in their growth on their business process maturity.

In my blog (http://pedrorobledobpm.blogspot.com.es), I have some posts with bibliography by BPM topics, videos and articles about BPM discipline.
Which skills are no longer relevant or not practically applicable yet (hype)?
As Business Process Management is a management discipline, all BPM skills are relevant and they are applicable yet, although it is requiered to improve continuosly the BPM skills with the new trends, best practices and learned lessons.
What is the role of process-related skills in the "new normal"?
Defining 2020 with one word surely leads us all to think about it, but at the business level, it is surely "uncertainty". And it forces us to think that in 2021, companies will have to reinvent themselves often, needing to respond to an unprecedented dynamism, where innovation must be continuous to survive.

The needs of teleworking have driven the needs to digitize processes, which has implied an advance in the adoption of digital technologies and driving the next wave of disruption, agility and productivity in the digital company. And the key role of the discipline of Business Process Management (BPM) is undoubtedly taking hold fast.

The process-related skills in the "new normal" are not different skills in other situtation, but the BPM skills now are more required if any company wants to be process oriented and implement innovations.
Michal Rosik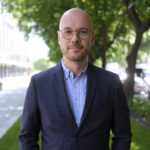 Product Visionary & CPO, Minit
As Product Visionary for Minit, Michal defines the Research & Development direction for this process mining solution, develops close ties to the academic community in this area and evangelizes process mining benefits to enterprises worldwide. Michal previously lead Microsoft Consulting department in Siemens and was involved in several large enterprise projects as a consultant and project manager. In his free time, he is a passionate trail runner.

WWW: http://www.minit.io
WWW: LI company profile
WWW: LI profile
Twitter: @rosik
Twitter: @minit_io
What are the skills, techniques, behaviors, and attitudes that can help BPM practitioners create value for their organizations in 2021?
When the first wave of COVID-19 hit the world, many enterprises suddenly paused or even stopped any process mining or process related initiatives.
We at Minit have been eagerly waiting what happens next.

To our surprise, with the second wave approaching, companies understood that waiting for the "old normal" to return does not make sense. We are living in a different/changed/"new normal" world from now.

In 2019, old processes were not optimized and even a small change brought some benefit. In 2020, old processes became obsolete, not working at all, sometimes leading businesses to an end.

For me, 2021, more than ever, is about coming "back to the roots" – roots of proper and fundamental business process management, process re-engineering, process analysis, and process automation (including RPA, but to a much smaller extent). Most value a BPM practitioner can bring to an organization is based on rerouting from hype adoption support to proper BPM in every sense of B, P, and M.

There is, however, one more thing to be added, and that is focus on flexibility. Rigid processes, as we've seen in 2020, might become a path to death of a business. Having your business processes prepared for a continuous (and fast) change is the only way to survive in this new, ever-changing world.
What are the best resources to learn those skills? (e.g. books, articles, courses)
I'm convinced that community insights exchange, lectures from experienced professionals and practitioners, as well as meet-ups and discussions with them are still the best way to learn.

Much appreciated is also work of people that find time in their busy schedules to become bloggers, write articles and advocate BPM to the world (shout-out to Zbigniew and people like you). This combination of practical experience and academic research in a dense form is one of the best ways to learn .

Last but not least, I was surprised about the return of books and e-books. They'd become quite obsolete, not being able to keep up with the tempo of development of new skills, but having added interactivity and having sped up the writing and publishing process is putting them back on my radar.
Which skills are no longer relevant or not practically applicable yet (hype)?
Skills communicate, they "talk" to each other, and even though some skills might seem no longer relevant at the moment, other might recall them to action in the near future.

Investment in learning new skills is never wasted.

What is no longer relevant is not about the skills as such. What is no longer relevant is decided by evaluating the right use for the right skill at the right time and about extracting the essence of any skill for the purpose I need at the moment.
What is the role of process-related skills in the "new normal"?
The most important is to admit that "new normal" is not a postponed old normal.

Depending on the industry we are looking at, the "new normal" is changing the processes to a smaller or larger extent or even introducing brand new processes to businesses all around the world.

Many enterprises have a unique opportunity to launch their new processes with much more knowledge and much more experience gained from the market, BPM practitioners or even from competition benchmarks. It is much more difficult to change a large running process than starting a new one from scratch, no matter how complex process it is.
Tomislav Rozman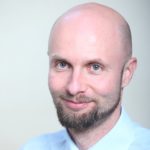 Dr. Tomislav Rozman is a founder of consultancy company BICERO Ltd. He is also designing online courses related to BPM, CRM, IT and teaching and mentoring Masters' students at DOBA Faculty of applied business and social studies Maribor, Slovenia.
He enjoys teaching people about BPM and he has performed projects of implementing BPM in Slovenian companies, public administration organizations and SMEs.
In his free time, he is a runner, guitar & ukulele player and psychology counsellor.

WWW: http://www.bicero.com
WWW: LI profile
WWW: Company LI profile
WWW: Company FB page
WWW: ResearchGate profile
Twitter: @tomirozman
'The Last mile BPM'.
In the last several years, I moved away from BPM evangelism, I don't even use this abbreviation anymore. I use BPM in my consulting services only if I find it fit for the problem, but I don't force it anymore.

I asked myself: "What if we teach BPM to people, who never intended to learn it? What would happen?"

For the last 2 months I have been working with a group of Msc. students (adults, avg. 37yrs old, employed at various middle-lower management positions).
They were working on various assignments – real life projects – which have a similar goal: to design smart-city IT solutions, such as: Flood warning system, Better waste management system for citizens, Local air pollution alarming etc.
Business analysis is the first part of their projects. Expected outcome of this phase is a process model of a customer(citizen)-journey with at least 3 roles: Citizen, Municipality, Application.
This year I skipped teaching them about BPMN, it's syntax and usage. I've just provided some pre-recorded lessons and resources. Instead of focusing on modelling, we focused on the problems in the city and a vision (what/how would an ideal 'smart' solution solve a problem).
I expected their results would be a disaster from a syntax and semantic point of view and you know what happened?
All customer-journey maps were excellent. System requirements including functional and non-functional requirements based on these models were thoughtful. Weighted multicriteria decision models for the best IT solution provider also. Project plans for IT solution implementation too.
I've learned that if you want to successfully manage and implement innovative ideas, you need to acquire / integrate complementary skills: project management, decision making, requirements management and a bit of BPM. From my perspective, BPM is only a small puzzle in the big picture, not vice-versa.
And teaching people (who probably never thought of it) BPM without explicitly mentioning it, is what I call 'the last mile BPM'.
Alec Sharp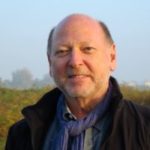 Alec Sharp has managed his consulting and education business, Clariteq Systems Consulting Ltd., for over 35 years. Serving clients from Ireland to India, and Washington to Wellington, Alec's expertise includes facilitation, strategy development, business analysis, data management, and, of course, business process change. In addition to an active consulting practice that keeps him up-to-date on real world issues, he conducts top-rated workshops and conference presentations on these topics globally – on five continents last year alone! Alec is the author of "Workflow Modeling, second edition" (Artech House, 2009) which is widely used as a consulting guide and MBA text, and is a best-seller in the Business Process Management field with a "5 star" Amazon.com rating. He was also the sole recipient of DAMA's 2010 Professional Achievement Award, a global award for contributions to the Data Management field.

WWW: LI profile
WWW: www.clariteq.com
BPM skills in 2021
BPM is a broad field, because "Business Process" encompasses the total work of any enterprise. I can't presume to offer advice for practitioners across the field, so I'll just describe what's worked for me. And what has worked for me is based on having a very active consulting practice in addition to my teaching and speaking schedule. Frankly, I think some of the commentators or pundits in the BPM field have not actually done hands-on Business Process Change work in many years. What worked 10 or 15 years ago is unlikely to work in 2021. That's why I have so much respect for people who stay active "hands-on," like my friend and colleague (and fellow Tottenham Spurs supporter) Roger Burlton. He is very active in helping organisations improve their performance, and he continually updates his techniques and methods based on what he learns in "on the ground" consulting gigs. Fundamental principles are critical, and I rely on them, but we have to adapt and apply them differently.

So, some of the aspects of our current world are:

everyone is under a lot of pressure, and many have the attention span of a gnat
there is an expectation (or glum acceptance) of constant change
nobody on the business side has the bandwidth for complex, opaque methods

Luckily for me, I've devoted 30 years to making methods simple and accessible. Business was absolutely booming (pre-COVID) and there was more demand than I could keep up with. (I'm working virtually now, but it is nowhere near as effective except for very simple brainwriting activities.)

So, finally, here's what's worked for me, and what is my advice for others. Mostly it has to do with simplicity and accessibility:

a very simple and "common-sense" methodology that "just makes sense."
"what first, who and how next, only then why?" – developing a problem statement before understanding what the end-to-end process really is, is an incredibly common source of failure.
"just enough" time spent in as-is modelling. Too often teams descend into the "Pit of Useless Detail" while modelling the as-is.
no "barrier to entry" – techniques should be immediately clear to our partners. An obvious example – when I develop swimlane diagrams, I essentially use only "boxes and lines." Even Gateways are totally unnecessary if you understand certain conventions.
instead of a "big bang" implementation I use a "feature-based" approach that treats each key feature or characteristic of the to-be process as a change that can be implemented independently. This has been very popular as an Agile approach to Business Process Change.



In summary, I think simplicity and accessibility are very important. People don't have the bandwidth for anything else.
Phil Simpson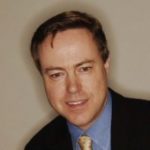 Phil Simpson is product marketing manager at Red Hat where he's responsible for market positioning and messaging activities for Red Hat's business automation products. Phil has extensive experience with business rules and BPM solutions. He led the product management function at an early business-rules pioneer and has held senior marketing roles at several leading technology companies. Prior to joining Red Hat, he was product manager for the data analytics firm Renesys and was a director at SeaChange International, Ironhead Analytics, and Rulespower. Phil holds a bachelor's degree from Southampton University in the UK.

WWW: https://www.redhat.com
WWW: LI profile
Twitter: @RedHatNews
What are the skills, techniques, behaviors, and attitudes that can help BPM practitioners create value for their organizations in 2021?
This last year has been very challenging, for us as individuals and for organizations around the world. As the pandemic crisis continues, many of us have transitioned to working from home, and our employers, customers, partners and suppliers are learning how to operate in this new world of remote business. My personal opinion is that this is not just a temporary change; that we are learning new ways of doing business that will persist long after COVID-19 has disappeared from the headlines. Technologies like BPM, AI/ML, and RPA are currently seeing an uptick in usage as the crisis pushes businesses to automate more of their operations, and I believe that this trend will continue. As we come out of crisis mode, skills in process modeling, decision modeling, AIOps, etc. will be more important than ever. AI technologies are now mainstream, and data scientists are in high demand. My advice to practitioners today would be to try to expand your knowledge of business automation beyond traditional BPM, to include at least RPA and AI/ML so that you can contribute in multiple ways to automation initiatives.
What are the best resources to learn those skills? (e.g. books, articles, courses)
I'm going to repeat some suggestions I made last year, which I think are still very useful. There are plenty of online resources. Try the RPA groups on LinkedIn (here & here), and the Institute for RPA & AI here. The IIBA is an excellent organization providing professional development resources for business analysts. Their website at iiba.org is a must visit. Also Google's ML crash course is a great place to learn about AI/ML.
Which skills are no longer relevant or not practically applicable yet (hype)?
It takes a long time to transition from 'old' ways of doing things to 'new', so I wouldn't classify traditional skills (think Waterfall development methods) as not relevant just yet. We have however moved towards more agile approaches, and the corresponding skills are no longer hype. On the technology side, Blockchain is still hype-ish in my opinion. Worth keeping an eye on, but not going to generate a massive demand for skills this year.
What is the role of process-related skills in the "new normal"?
As I mentioned, businesses today have a greater need for automation and I believe that process-related skills will continue to receive more attention. There are many many business processes in dire need of redesign and reimplementation, and far too few skilled workers who know how to do it. If anything, the crisis has brought our skills gap more into focus and will likely drive more investment in the coming years. I expect that process and decision skills will have a more central role to play as businesses ramp up automation efforts.
Jim Sinur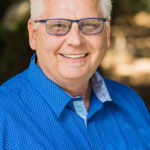 Jim Sinur is an independent thought leader in applying Digital Business Platforms (DBP), Customer Experience/Journeys (CJM), Business Process Management (BPM), Automation (RPA), Low-code and Decision Management at the edge to business outcomes. His research and areas of personal experience focus on intelligent business processes, business modeling, business process management technologies, process collaboration for knowledge workers, process intelligence/optimization, AI applied to business policy/rule management, IoT and leveraging business applications in processes. Jim is also a contributor to Forbes in the area of AI. Jim is also one of the authors of BPM: The Next Wave. His latest book is Digital Transformation. Innovate or Die Slowly. Jim is also a well know digital and traditional artist.

WWW: https://www.forbes.com/sites/cognitiveworld/people/jimsinur/
WWW: http://www.james-sinur.com/
WWW: http://jimsinur.blogspot.com
WWW: LI profile
Twitter: @JimSinur
What are the skills, techniques, behaviors, and attitudes that can help BPM practitioners create value for their organizations in 2021?
There are a number of skills that BPM folks need to pick up. My top ten would be the following:
1) Journey Mapping/Mining for Customers, Employees and Partners including touchpoint analysis and persona creation. Creating a 360 View of interactions for better processes
2) Innovation Democratization by leveraging Collaboration for Process improvement methods, tools and techniques
3) Integration of Business Direction with Process Implementations and adaptation to create a world of real time response combined with prediction
4) Leverage of the Advanced the Emerging Data Mesh that includes monster data volumes and complex data types including voice, images and video along with traditional data and events
5) Culture of Insights by leveraging embedded Advanced Analytics and Visualization Capabilities. Process plus big, fast and dark process/data mining is growing to be essential. Decision Models will become more important as the integrate with process models
6) Adaptive and Goal Driven Processes (often in Case Management and also Explicit Rule enabled).
7) Hyper Automation leveraging AI looking for opportunities to add automation or more smarts like Robotic Program Automation (RPA). Machine learning is hot and Deep Learning is starting to gain momentum.
8) Cognitive Collaboration for Knowledge Intense Processes or Cases. AI Assistance is starting
9) Signal and Pattern Detection at the edge (often needed for agility, IoT and business strategy). IoT integration is a new emerging theme. This can be taken to the level of digital twins
10) Merging Control on the Edge with Central Visibility. Decisions and actions at the edge is starting to emerge. This includes process, AI and RPA at the edge
Which skills are no longer relevant or not practically applicable yet (hype)?
While there are no skills that one should drop, there are several that are considered common and receding. My top three would be the following:
1) Central Control Only approaches with siloed skill sets. More lateral thinking is and collaborative control is needed today.
2) Water Fall Only project methods are taking a second seat to incremental development, Low-code, RPA and rapid experimentation.
3) Large blocks of Dumb Frozen Code are giving way to smart components, micro services and late binding rules guided by constraints.
James Taylor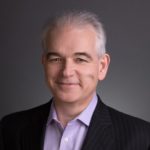 James is founder and CEO of Decision Management Solutions and a leading expert in decision management and digital decisioning. Experienced working with machine learning, business rules, predictive analytics and AI to improve operational systems. Published author – Digital Decisioning: Using Decision Management to Deliver Business Impact from AI, Real-World Decision Modeling with DMN and others – strategy consultant, writer and speaker.
WWW: http://jtonedm.com
WWW: LI profile
Twitter: @jamet123
What are the skills, techniques, behaviors, and attitudes that can help BPM practitioners create value for their organizations in 2021? (first three answers are the same as in 2020)
The best thing I think BPM practitioners could do would be to embrace digital decisioning. We have been digitizing our businesses for a long time now and have succeeded in digitizing our channels, our data and our processes. But too often we are failing to digitize the decisions that use our digital data, support our digital channels and drive our digital processes straight through most efficiently.
Digital decisioning is a way to deliver smarter, simpler and more dynamic processes while effectively applying predictive analytics, machine learning and AI – not to the process itself, but to the critical decisions on which the process relies. Digital decisioning involves identifying and modeling decisions, automating them in decision services that combine machine learning with business rules, and creating a continuous improvement infrastructure for them. It delivers consistent, easy to manage, precise and data-driven decisioning throughout your business.
What are the best resources to learn those skills? (e.g. books, articles, courses)
Obviously I think my new book Digital Decisioning: Using Decision Management to Deliver Business Impact from AI is the best resource for Digital Decisioning but there are also some great papers from John Rymer and Mike Gualtieri at Forrester and some good resources from Gartner too (under their Decision Management topic). My blog and company blog have plenty on this topic too.
Which skills are no longer relevant or not practically applicable yet (hype)?
Attempting to apply business rules, predictive analytics or machine learning/AI directly to business processes should count as irrelevant these days. While you can apply these technologies to processes directly, the evidence that they work so much better when applied to automate and manage decision-making explicitly is overwhelming. Applying a decision management approach with the Decision Model and Notation (DMN) standard and delivering digital decisioning is the future.
What is the role of process-related skills in the "new normal"?
The new normal involves far more remote work and has dramatically accelerated the move to digital channels. Companies need to rethink how they make decisions about customers and transactions as a result. With more customer transactions digital, they need to think how they can enhance those transactions to build customer relationships with intelligent next best action and custom generated content. With staff working remotely, decision-making must be formalized and automated so it can be delivered by the first point of contact – they can't ask around the office the way they used to. All this, and more, means that formalizing and automating decision-making about customers and transactions is more important than ever. Digital decisioning is going to be a critical skill in the new normal.
Steve Towers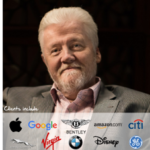 Steve is passionate about helping people and businesses transform to better ways, with happier lives. Whether that is individuals, teams or companies I apply proven and tested ways from the very best individual and corporate achievers to help you codify your own success, happiness and future.

Named one of the 30 most influential Global Customer Service Experts in 2020. An experienced business transformation leader with over 40 years of success in driving and achieving organizational goals in both the private and public sectors in a variety of key 'C' leadership and top-level consulting positions. Recognized across industries including Business Process Management, Enterprise Architecture, Customer Experience and Lean Six Sigma
WWW: https://www.bpgroup.org
WWW: http://www.stevetowers.com/
Latest bestseller: Dare!
WWW: LI profile
Twitter: @stowers
The BPM skillset for 2021 and Beyond!
Customer Obsession is now the hallmark of companies that outperform others everywhere.
These top-performing companies have a passion for connecting the dots and drawing the lines between strategy and execution with innovative structured approaches and immediate proactive collaboration across all stakeholders. This sets the scene for, what I will call, the 2021 and beyond BPM Skillset.
Perhaps in the past, reliance on industrial age thinking was OK. It certainly isn't now as we help create the new normal. So let's break out the critical skills to succeed and directly contribute to our companies success.

1. Connecting the Dots and Drawing the lines
We are literally talking about processes and customer experiences here. Organizations that can see how everything and everyone is connected are more efficient, effective, and consistently deliver successful business and customer outcomes. Part of doing this is enabled by taking an 'Outside-In' view of business and understanding the real causes of work. The fundamental cause of work is customer interactions. Great BPM happens when we include these in our thinking and practice.

2. Speed of thought and execution
Business leaders value highly increased agility, innovation, and rapid execution. Agility in seeing several solutions to a problem; innovation with radical improvements to old-style linear processes; and fast delivery of new processes with new ways of working. Gone are the days of long drawn out projects with comprehensive change management approaches. It is a time to experiment constantly and change the parts of the running engine as we go. It is time for bravery and delivery of significant results.

3. Collaboration and Communication
Perhaps a BPM skillset of the past encouraged nerdiness? Not so anymore. The ability to communicate effectively at all levels of the organization, combined with team playing skills, is the way of winners. What was once regarded as soft skills are now essential to win hearts and minds and provide the company with trust and confidence that BPM is critical to future business success.

4. Tools and Techniques
Upgrading yesterday's toolkit may not be good enough. Successful BPM sometimes involves taking our own medicine and adopting different software. That allows us to better align the organization, not just from a myopic department view but an across the enterprise perspective that compliments points 1, 2, and 3 above.

How flexible is the software in helping you? Is it relevant in this dynamic, fast-moving customer-obsessed world? And yes, that requires developing an insight into the newer enabling systems.

Look at how the best performing companies combine these new tools and be prepared to abandon legacy approaches that were not designed with the world of the third decade of the 21st century.

Conclusion – Opportunity Everywhere
This is a once-in-a-lifetime opportunity to elevate the BPM skillset into every top team and every corner of our organizations. The Need for Speed, Innovation, and Rapid Execution has never been greater. Seize the day, help yourself, your colleagues, and your stakeholders build a better world.

Recommended Resources
Video – Outside-In 3 minute overview
http://bit.ly/WhyOutsideIn

Best Selling Book – Outside-In Book The Secret. FREE (just pay a small s & h fee).
https://bit.ly/OI2021now

The Certified Outside-In Master® (COIM®) professional qualification.
https://cemnext.com/oi2020
Miguel Valdés-Faura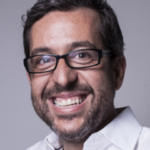 As Chief Executive Officer and co-founder, Miguel leads the charge in Bonitasoft's mission: to democratize Business Process Management (BPM), bringing powerful and affordable BPM to organizations and projects of all sizes. Prior to Bonitasoft, Miguel led R&D, pre-sales and support for the BPM division of Bull Information Systems, a major European systems provider. Miguel is a recognized thought-leader in business process management and passionate about open source community building.

WWW: http://www.bonitasoft.com
WWW: LI profile
Twitter: @miguelvaldes
What are the skills, techniques, behaviors, and attitudes that can help BPM practitioners create value for their organizations in 2021?
Citizen Developers, DevOps, and IT: "coercion" will give way to "collaboration"

IT profiles need to stop thinking that the business folks won't be involved in emerging business process automation. This new normal may be difficult and even painful for the DevOps team, but it's a reality for projects now. The "citizen developer" trend shows that people without skills need to be involved, and no-code solutions aren't the answer for them either. It's time to start thinking about technologies that allow a wide range of skills to participate: developers who need to code, developers who rely on dependable frameworks, and "citizen developers" who are capable of using visual tools in collaboration with the technical team. Citizen developers are not going away, you guys are gonna need to work together, so let's find solutions that help them to be a productive part of the DevOps team.

Business profiles need to understand that complex projects can only be done with developers, and you will need them through the whole automation project life cycle. Face it, developers want to keep using the tools that they like to use and that allow them to be good at what they do. Don't try to force them to use the tool YOU want them to use.

Don't make each other give up ground. Collaboration is better than coercion, and the trend is towards tools that let all technical skill levels participate in creating, deploying, and managing a successful automation project. I predict that business-IT collaboration is going to go much further than the initial business process mapping and modeling, and that citizen developers are going to be knocking on IT's door more and more in 2021.
What are the best resources to learn those skills? (e.g. books, articles, courses)
Here are some resources around collaboration and governance in BPM:
– Fundamentals of Business Process Management
– Using BPM governance to align systems and practice
– The BPM way of implementation and governance
– Collaboration between citizen and professional developers in low-code platforms
What is the role of process-related skills in the "new normal"?
The "New Normal" Changes Automation forever
Is remote working temporary? Is it here to stay? How do you make your critical business processes flexible to adapt to whatever comes next?

People are already changing the way they work both physically and through technology. Tweaking and making minor "quick-fix" changes to processes by adding a bit of automation here and there won't be enough; it's not sustainable for the long run.

Re-engineering and automating the processes that your employees work with to improve efficiency will become a necessity. Profound re-engineering includes operational changes, as people are changing the way they work. It includes organizational changes, as people are changing where they work and how they work together. And it includes technological changes, as people need the tools to make operations and organizations work well.

How does having some or all of your organization working remotely affect your processes? What do you actually need that common office space for? It is necessary for daily work, or as a place for creative thinking and coming together for innovation? What are your common spaces like, physically and on-line?

When you have two people in a room, you may need less automation in your processes than when you have forty people working remotely. And as we saw in early 2020, that balance can change in a heartbeat, so processes need to be maximally flexible. End-to-end automation of business processes can be agnostic to time and place, and if we learned anything from Covid besides what "social distancing" means and how to do it, we learned what robust processes look like and how they can mean the difference between business survival…or not.
Do you want to learn more?
If you enjoyed this post, you may also want to take a look at the previous editions:
2020 (part 1, part 2, part 3), 2019, 2018, 2017 (part 1, part 2), and 2016.
Still hungry for more?
Professor Rosemann kindly suggested the following article from BPTrends as relevant for readers of this post: Business Process Management in the Digital Age.
If you enjoy the video lecture format take a look at Virtual Lecture Series on Business Process Management (2020) from University of Würzburg.