Did you enjoy the part 1 of post about BPM skills in 2020? Check the part 2!
Below you can see answers to the questions regarding BPM skills in 2020 from following experts:
BJ Biernatowski
Paul Holmes-Higgin
Harald Kühn
John Mancini
John Morris & Peter Schooff
Michal Rosik
Tomislav Rozman
Mathias Weske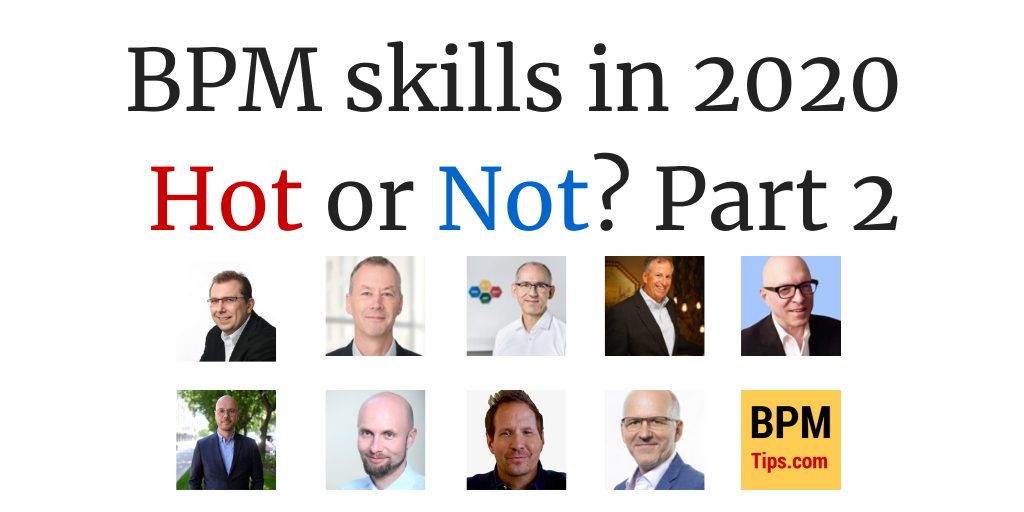 BJ Biernatowski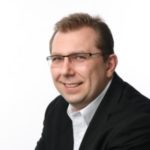 BJ Biernatowski is an advanced BPM Practitioner with 20 years of IT experience, 15 of which spent implementing Business Process Management solutions. He has practical experience with K2, Appian, Pega, and Tibco AMX BPM including large-scale business transformations.
His work has been featured by KW World and he has presented internationally on the topic of work transformation. He served as an advisor to Fortune 500 companies.
BJ's areas of interest include COEs, Knowledge Work automation and Citizen Development adoption of Low Code Digital Process Automation (DPA) platforms. UW Foster School of Business alumni and a Woodinville, WA resident.

WWW: http://www.healthcarebpm.com
WWW: LI profile
Twitter: @bjbiernatowski
What are the skills, techniques, behaviors, and attitudes that can help BPM practitioners create value for their organizations in 2020?
The answer on the surface seems pretty straightforward if you look at this subject through the lens of driving execution towards measurable results (the proverbial get *it done approach). The choice of the Digital Process Automation (DPA) vendor will ultimately determine your company's success with process driven transformation. Your behaviors and attitudes should align with your organization's strategic vision so get to know it first.

In 2020, I'd separate what you need to know and practice into 4 buckets:

1. COEs
Customer journey mapping, process discovery, automation architecture blueprints and mentoring, roadmaps and project artifacts reuse, best practices and change management methodologies. You will need these skills to articulate and plan your path forward. If you are a customer of your company's COE, learn how to work with this team.

2. AI-DP-RP-A (as in Artificial Intelligence Digital and Robotic Process Automation)
The coalescence of these technologies and vendors' approach to low code implementation will define the body of knowledge required to participate in projects. In 2020, the AI-DP-RP-A stack is the modern version of iBPMS from a few years ago. Since there is a lot more to learn, courses like Coursera's Learning How to Learn with Dr. Barbara Oakley and Dr. Terrence Sejnowski will give you a solid footing. The advent of Low Code technologies creates many exciting opportunities that empower individuals like never before in the history of IT. Opportunities to democratize AI, automaton and solution delivery come with significant learning requirements though. If you are aspiring to the role of the Citizen Developer or perhaps even Automation Architect the depth and breadth of knowledge will vary accordingly.

3. Political awareness, influencing and knowing how to be a great team player.
Most successful projects are delivered by small and nimble teams supported by the leadership. Knowing how to play nice, without sacrificing your professional integrity, how to influence without sounding like the know it all and how to identify strong leaders for your programs are all very important skills.

4. The awareness of BPM as a management practice
Most people don't have the time to go back to school to get their MBA in Business Process Management before their next project. Two vendors deserve accolades for publishing consumable, for dummies books on this subject. IBM 's edition of 'BPM For Dummies': https://www.ibm.com/downloads/cas/B4R8JWK0 and K2's 'Operational Process Transformation for Dummies': http://www2.k2.com/l/110682/2016-09-01/34w8jy
For extra credit discovery, I'd recommend checking out Fut Strat publications: http://www.futstrat.com/ or Pepperdine's Graziadio Business School BPM Certification program: https://bschool.pepperdine.edu/executive-education-certificate-programs/business-process-management/
What are the best resources to learn those skills? (e.g. books, articles, courses)
There are a couple of established online resources i.e. bpmtips.com that could be used as the go-to place to start your exploration. DPA and RPA vendors' online academies can be useful as well, although such training materials usually focus on the implementation without getting into the whys of DPA. Future Strategies (http://www.futstrat.com) is my personal favorite publisher writing about Digital Transformation and DPA in a way that's both educational and vendor-neutral. The challenge with these materials though is that they don't apply directly to practitioner's work and the style of communication can be pretty formal. To overcome this issue and with the help of my work team I developed and taught the DPA 101 introductory course as a way to bridge the theory with practice.
It only took us 4 iterations to get this course right and the amount of time invested into curriculum development was pretty significant.
Which skills are no longer relevant or not practically applicable yet (hype)?
I'd caution against some DPA vendors hype (or even bashing) against the future of the cloud and the demise of software designed by humans. Both the cloud and Citizen Developer delivered solutions will have a crucial role in Digital Transformation. During the last few years, I've seen a lot of very innovative projects delivered by Citizen Developers quickly and with very little investment. This trend is going to disrupt revenue streams of DPA vendors dependent on specialized knowledge. In my view, the bold entry of Microsoft into the DPA and RPA markets in 2019 with its PowerAutomate platform confirms the strategic direction of the Citizen Developer driven process automation for the masses.
Paul Holmes-Higgin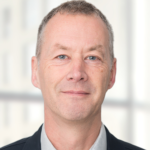 Dr Paul Holmes-Higgin, Chief product Office and co-founder of Flowable. Previously, as co-founder of Alfresco, one of his achievements was to bring Activiti to the fore of the company's innovation. He has always been focused on software execution with a strong conceptual underpinning, and on closing the gap between the users and builders of software. A long-time Open Source advocate, he believes it still has an important role to play in making innovation more widely available. His PhD and background in AI gives him a deep understanding of the opportunities and pitfalls of Machine Learning. He sees innovation around the standard models of BPM as the best way to bring together his passions for user-centred software and intelligent automation in today's highly dynamic business and social environment.

WWW: https://flowable.com
WWW: LI profile
Twitter: @paulrhh
What are the skills, techniques, behaviors, and attitudes that can help BPM practitioners create value for their organizations in 2020?
While I have a strong theoretical background, my real passion is getting smart software that does a real job into the hands of people, so that's what I'll focus on here. We're all very familiar with BPMN and increasingly DMN, but I think 2020 will be the year of CMMN, the Case Management Model and Notation standard. Like all the standards, it's not perfect, however, it allows us to express a range of problems in a different and more natural way, some of which are hard in BPMN. The executable blend of CMMN with BPMN and CMMN is now available at speed and scale, and global solutions built on it are out there in production. I think it's also going to allow us to build low-code, model-driven solutions with some creative innovation around it. The other area I think is important for BPM is clearer management of the source and target of data that flows through processes. With GDPR and compliance now being so important to so many organizations, linking Data Models to case and process models is essential for showing where and how information is used.

The idea of blending and innovating concepts to make something that works applies as much to development methodologies as to the software that's being built. Ironically, for me it's not about the process itself, it's about what the process is achieving: a super-efficient sausage machine churning out poor quality sausages is not what I think we should be about. I see BPM in 2020 as providing the framework that allows businesses to be as agile as the market demands of them. If you're interested in AI, then Explainable AI (XAI) is where I'd focus.
What are the best resources to learn those skills? (e.g. books, articles, courses)
There are a number of internet resources that can help a developer get started with BPM, especially with Open Source – go to flowable.org and download software to run or source code to extend, with a community to help you get going and keep going! For the business practitioners, I think the great work Bruce Silver has done with his Method & Style books makes them essential reading.
Which skills are no longer relevant or not practically applicable yet (hype)?
Skills learned always bring something, so it's more a question of what's been learned in the last year that allows us to be smarter. For me, the importance of blockchain remains highly relevant if you're looking at supply chain problems but is less important in general. Also, that gratuitous application of AI to everything is not relevant. I think in 2019 we also found that RPA isn't the answer to every problem either. We've been refining our understanding and role of these tools in the solution builder's tool bag.
Harald Kühn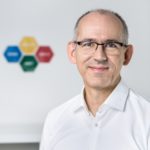 Dr. Harald Kühn is a member of the management board of the BOC AG. He is responsible for the product management and the related strategic aspects of BOC's product portfolio. Dr. Harald Kühn works in the areas of metamodelling, BPM, EA and the usage of cloud technologies in these domains.
He is an author of over 20 publications about various aspects of BPM.

WWW: boc-group.com
WWW: LI profile
Twitter: @BOC_Group
What are the skills, techniques, behaviours, and attitudes that can help BPM practitioners create value for their organizations in 2020?
1. Capability Mapping
In modern organisations, business process design is highly influenced by digitization. Digital influences are present in each phase of the business process management lifecycle. To make a specific business process design operational, each organisation needs capabilities which match to the digital requirements of the specific business process design. To keep a process-oriented organisation up-to-date, an overview of the needed capabilities and an active management of these capabilities is essential. Capability Mapping, e.g. such as contained in the enterprise architecture language ArchiMate, provides a useful approach. Each BPM practitioner should have a certain degree of knowledge about Capability Mapping.

2. Business Process Optimisation applying Lean Startup Principles
Many business process optimization approaches use lean management methods, business process excellence methods, simulation and statistics. In the context of process optimisation, it is worth to have a deeper look on the principles of the Lean Startup Movement which have been initially created to grow more successful entrepreneurial businesses. The "Build-Measure-Learn" cycle is about how we can learn more quickly what works and discard what doesn't. And the related principles can be successfully applied in BPM as well. It is worth a look for each BPM practitioner.

3. Know the potential of AI/ML
The pace of including more and more AI-based (= artificial intelligence) and ML-based (= Machine Learning) components into digitalised business processes is tremendous. RPA and Process Mining are two prominent examples. But there are many more AI-based approaches such as pattern recognition, irregularity detection, predictive alerts, user guidance etc. which a BPM practitioner should be aware of.
What are the best resources to learn those skills? (e.g. books, articles, courses)
Capability Modelling (as part of Archimate): https://www.opengroup.org/archimate-forum
Capability Management (as part of EAM): https://uk.boc-group.com/consulting/enterprise-architecture-management/
Eric Ries – The Lean Startup: http://theleanstartup.com/
5 Main Approaches to AI Learning: https://www.dummies.com/software/other-software/5-main-approaches-ai-learning/
OMiLAB – Open Models Initiative: https://www.omilab.org/
Which skills are no longer relevant or not practically applicable yet (hype)?
I repeat what I stated already last year: any knowledge and experiences gathered in the past will influence decisions for the future. Therefore, even if specific skills, techniques or technologies are not really relevant any more, they are important to evaluate and apply new upcoming approaches.
John Mancini
John Mancini is the Past President of AIIM and President of Content Results, LLC.
He was recently named by TechBeacon as one of "13 RPA Experts You Should Follow" John is a well-known author, keynote speaker, and advisor on information management, digital transformation and intelligent automation. John is a frequent keynote speaker and author of more than 30 eBooks on a variety of information management, SharePoint, and Office 365 topics. He can be found on Twitter, LinkedIn and Facebook as @jmancini77 and is a regular columnist on CMSWire.com.
Recent keynote topics include:
The Stairway to Digital Transformation
Information Modernization — The Elephant(s) in the Room
Getting Ahead of the Automation Curve
What on Earth do Users Really Want? — Keys to Success in Disruptive Times
Intelligent Automation — Solving the Problem of the Back-Office

WWW: http://www.contentresults.net
WWW: LI profile
Twitter: @jmancini77
What are the skills, techniques, behaviors, and attitudes that can help BPM practitioners create value for their organizations in 2020?
We are in an interesting period of terminology confusion when it comes process management. RPA, low code, no code, case management, intelligent automation and a host of other terms sometimes make "BPM" feel a bit dated. In this cacophony, and with the very real necessity of modernizing, there is a tendency to say there a shift away from BPM and toward…..something. And that "business process management" is…well it's turning into something else.

My take is that all of the technologies I mentioned are not so much replacements for BPM as they are complements to it. Organizations at scale still need "industrial-strength" BPM. Smart organizations are augmenting BPM capabilities with agile tools to fill in the grey manual spaces of business process and connect the gaps between them.
What are the best resources to learn those skills? (e.g. books, articles, courses)
I'm biased. I worked at AIIM for two decades. I still think the AIIM deep-dive courses represent a great foundation layer for process management professionals. And for line of business executives who need to understand the connections between technologies — from a business perspective — there is no better overview of what it means to be an information professional in an age of digital disruption than the AIIM Certified Information Professional program. I'm also a big fan of both the AIIM and ARMA annual conferences — a great place to find fellow travelers in process improvement and information governance. And if you have the budget and a connection to a particular vendor, the vendor-specific conferences I've spoken at in the past year have all been terrific and engaging.
Which skills are no longer relevant or not practically applicable yet (hype)?
In my experience, there is usually about an 18 month gap between the latest shiny objects promoted by vendor marketing machines and actual adoption at serious scale by real organizations. So pay attention to the latest announcements and get ready for the next generation of technology, but cut yourselves some slack. Organizations at scale take a bit longer to move on new technologies than you might think, but once they do, watch out. Unless there is a commanding pre-chasm business advantage to be gained, be on the leading edge, not the bleeding edge.
John Morris & Peter Schooff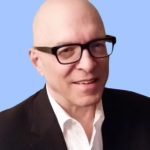 John Morris is a business development and sales specialist with almost 30 years' experience at vendors including IDC, DEC, Oracle, Intalio and Bosch, where he covered business services, financial services, manufacturing, field service, supply chain, and CRM & B2B marketing. John's business development forte is selling new technology products where there are few or no existing references. He currently serves in a business development leadership role with several technology start-ups.
In support of evangelizing for "an appreciation of the new", John writes and speaks concerning the intersection of technology, analytics, business analysis and economics. John says there's "a bright future for channels, because that's where the trusted domain knowledge is." And he also wonders "what technology is for, if not to support better, faster decision-making."
John can be reached at jmorris(at)datadecisioning.com and on Twitter at @JohnHMorris.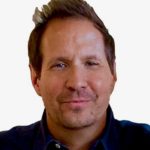 Peter has over 20 years' experience in various executive-level enterprise IT fields. He first developed a deep interest in data as editor for ebizQ, where he covered business intelligence and for which he created the industry-leading ebizQ Forum.
Peter was the Managing Editor at BPM.com for over 5 years, where he oversaw the BPM Forum as well as other content and media initiatives. He was also the Director of Marketing for the email security company Message Partners.
Peter is known worldwide for his views and contributions to BPM, BI, SOA, and Cloud, and was named among the Top 12 Influencers of Case Management through independent market research.
Peter can be reached at pschooff(at)datadecisioning.com and on Twitter at @PSchooff

WWW: http://www.datadecisioning.com
Twitter: @JohnHMorris
Twitter: @PSchooff
What are the skills, techniques, behaviors, and attitudes that help BPM practitioners create value for their organizations in 2020?
BPM Sales Skills: Many senior execs see BPM as "just another technology". It is not. BPM is the technology of the work of business. There is no other technology where, by definition, the concepts of the work of business are first-class citizens of that technology. This is doubly true because business process is about repetition and viable business is all about repetition.

With BPM technology, an organization can achieve its automation goals faster, with less complexity and more agility than with any other technology. Along with supporting technologies such as decision technology and AI, there's a big opportunity to make BPM technology the strategic focus in the executive suite. Sell that opportunity!

BPM Ops Focus: DevOps! DataOps! Even now AIOps! How about BPMOps! All software development is about "manufacturing artefacts or tools for business automation". This idea shows up in capability maturity models as the "industrialization phase". Consider that the evolution of any organization in a dynamic market depends on acquiring new automation tools — and then mastering the use of these new tools. It's about programmatic tool creation. Think "process", think a program of regularly delivered process automation tools. Think BPMOps.

AI & Decisioning Leverage: X-ray any business process, whether automated or not, and you'll find that competitive advantage happens at decision points (i.e. BPM gateways). Often opportunities are missed when gateways are coded casually. A business process where decision logic is realized via BPM process can be very complicated — unnecessarily so in fact. By abstracting out decision rules for deployment in a decision engine, many business processes can be enormously simplified (avoiding dreaded "spaghetti processes"). And this is where AI comes in too.

The real meaning of AI today is machine learning, which is just pattern recognition. This is an ideal technology to deploy at business process decision points. AI is not "generically good for you", but it is good for you in BPM gateways. The combination of BPM plus decision rules engine, optionally including AI, is a recipe for maximum process throughput and decisions-at-scale.

Business Analysis: Your biggest return on skills is your ability to identify viable business automation opportunities. Within your technology envelope, that means exploring potential new use cases for your particular business, and helping build a business case. That's the work of business analysis. Technology is a given; and there's little edge. Business analysis is where differentiation is realized.

New Spotlight On Executives: A strange thing is happening in the executive suite. Executives want operations visibility through dashboards! It's a revolution. Operations used to be relegated to "the plant" or "shipping", or operations research (OR) and industrial engineering! It was a black box. But the advent of big data and AI and many more integrative technologies means that the black box is no longer opaque. Competitive wins require that executives take responsibility for "what's in the black box of production". Because you can't make strategy without understanding what you have — all the way down.

What does this mean for BPM? That executives will increasingly be taking responsibility for the inventory of key processes for which they are responsible. That's what your competition will be doing. It's a thrilling time!
What are the best resources to learn those skills? (e.g. books, articles, courses)
BPM Start-up Business case: Reading Steve Blank about startups is a great resource! He emphasizes talking to your customers all the time! And running experiments. "Have BPM Ops, will travel."

Domain Knowledge: Business transformation is about "the new". That's high risk though—unless you are building on what you already have. Most new initiatives in fact are building or extending existing business models. And that's good news for BPM practitioners with deep domain knowledge. There are no "generic BPM process wins" – BPM wins are almost always very business-domain specific. So, one's store of knowledge from experience is very relevant. Why not learn more about the business of your business?
Which skills are no longer relevant or not practically applicable yet (hype)?
BPM Software Skills: Let's consider "no longer relevant" as "in-place, let's leave it alone", while we pursue strategic change.
Michal Rosik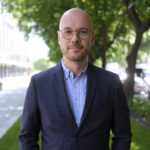 Product Visionary & CPO, Minit
As Product Visionary for Minit, Michal defines the Research & Development direction for this process mining solution, develops close ties to the academic community in this area and evangelizes process mining benefits to enterprises worldwide. Michal previously lead Microsoft Consulting department in Siemens and was involved in several large enterprise projects as a consultant and project manager. In his free time, he is a passionate trail runner.

WWW: http://www.minit.io
WWW: LI company profile
WWW: LI profile
Twitter: @rosik
Twitter: @minit_io
What are the skills, techniques, behaviors, and attitudes that help BPM practitioners create value for their organizations in 2020?
For the past 2 years, I've been challenging most of the tech abbreviations in the game. I think this is the year of soft skills. So, here is my Process Intelligence Top 3 for 2020:

Courage
Process stakeholders need to be brave enough to implement the changes from process analysis initiatives. There is no ROI in this area unless the loop is closed. Doing complex analytical work, presenting to management, and drawing large figure slides in PowerPoint is just not enough.

RPA has been the fast performer, with automation's first approach, enterprises have been receiving near-immediate value. But most of them are stuck now. Analysis first approach comes to help, but be prepared, because RPA might not be the correct answer to the traffic jam.

Confidence
To gain courage you need at least a basic level of confidence. And to gain confidence, you need a data-based approach. Only data can cover your back and build a solid foundation to rely on.

Whether it is simulating the changes in a sandbox environment before they are implemented in real life, or whether it is setting up a continuous monitoring pipeline to give you the most current process insights, this transparency level is the only way to overcome your inner challenges.

Interdisciplinarity
Process Mining and Process Intelligence have been a self-standing area of interest. I believe it's time to open the gate to the world outside. And I mean the world outside of the galaxy, outside of the universe. It has become obvious that many problems and challenges that we are facing, are similar to problems and challenges in completely different scientific areas – biology, chemistry, even social science. We can look at the processes as living organisms, materials, or machines. They are interacting, communicating, solving conflicts. Just like we do.

And vice versa, there are areas where the word "process" does not exist, maybe it is called reaction, mutation, procedure or experiment, but still, I believe we are speaking the same language.
What are the best resources to learn those skills? (e.g. books, articles, courses)
Discussions with experienced professionals still remain at the "top of the list". There is a lot of resources all over the internet on any of the topics – the more hype, the more resources you'll find. But only experience gives you the right filter on those sources.

In second place, with just a small gap, goes to academic research. Even though it might look complex and sometimes impractical, academic research is becoming the most relevant source of well-compiled and argumentative views on a specific topic. Combined with design-oriented approach, which gives it a little creative touch, academic research stands behind most of the things we, at Minit, do.
Which skills are no longer relevant or not practically applicable yet (hype)?
From both the technological and business point of view I am happy to say that AI and ML have come back to earth and touched the ground again. Process stakeholders have begun to utilize a very practical view on power and usage of those technologies.

Interestingly enough, topics that might be, at first sight, easier to grasp are still hanging in the air. I am talking about DTO in general – it is still so difficult for many organizations and their representatives to take a clear journey from vision and mission, through strategy, down to the processes and their KPIs and in the opposite direction. Back the digital organization with data, so that they can, at any time, see how changing the individual parameters on different levels influences the other parts of the overall picture.
Tomislav Rozman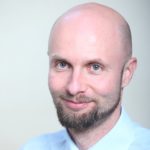 Dr. Tomislav Rozman is a founder of consultancy company BICERO Ltd. He is also designing online courses related to BPM, CRM, IT and teaching and mentoring Masters' students at DOBA Faculty of applied business and social studies Maribor, Slovenia.
He enjoys teaching people about BPM and he has performed projects of implementing BPM in Slovenian companies, public administration organizations and SMEs.
In his free time, he is a runner, guitar & ukulele player and psychology counsellor.

WWW: http://www.bicero.com
WWW: LI profile
WWW: Company LI profile
WWW: Company FB page
WWW: ResearchGate profile
Twitter: @tomirozman
What are the skills, techniques, behaviours, and attitudes that can help BPM practitioners create value for their organizations in 2020?
I can talk about my experiences with so-called 'long-tail' of BPM adoption because I have direct contact with it.

Who are 'long-tail' BPM adopters? I work with late adopters such as process approach sceptics, public administration organizations, traditional companies which are far away from IT (e. g. construction), small businesses with out-of-place management practices. This world is very far from AI, RPA and other hype.

Collaborating with mentioned customers, we still deal with the BPM foundations such as:

(imaginary conversations)

Attitudes: Adopt process thinking first. Yes, I know you have silos type of organization which is impossible to change, but that doesn't prevent you to cooperate. Design your processes with great customer experience in mind. Don't adapt Cx to your existing processes.

Behaviours: Adopt teamwork. For process participants: Imagine you're a relay runner. You get the baton, you pass it forward. For process managers: observe 'the baton path', optimize it and watch out it doesn't fall on the ground. Teach your team how to be grounded, emphatic and technologically literate.

Skills: I have found out BPM (in its full incarnation) can be an overkill for SMEs. Even a simple list to describe the steps/inputs, outputs/documents/rules of your process and a spreadsheet to track your processes can be enough for SMEs.

Techniques: BPMN + DMN are a standard. I still miss a proper standard for process architecture design. The overview (process architecture) which shows which processes are managed and which are not is one of the most important things for companies which are starting with BPM approach.
What are the best resources to learn those skills? (e.g. books, articles, courses)
I will not repeat my predecessors – there are numerous resources to learn techniques related to BPM.

I'd like to stress out 4 types of learning resources which are worth looking at after you learn the basics of BPM:
1. 'Process content' resources, best practices, such as APQC and similar.

2. Standards, which can be a great source for your own process design ideas.

3. Unrelated skills. Learn something from the totally unrelated field (e.g. sustainability) and observe how your attitude towards BPM and your teaching (if you're a trainer) will change.

4. Mentors. Self-study is fine, but if you want to speed up your BPM-related learning, find a good mentor to teach you 'tips and tricks' which are not mentioned in any book.
Which skills are no longer relevant or not practically applicable yet (hype)?
All skills acquired during your career somehow contribute to your current behaviour and performance. The broader the better. Techniques are more transient than skills, e.g. let's abandoned EPC already. If you're an evangelist, please spare your customers with the hype until your technology is solving real problems.
Mathias Weske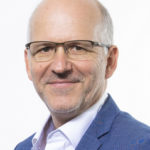 Professor Dr. Mathias Weske is chair of the business process technology research group at Hasso Plattner Institute of IT Systems Engineering at the University of Potsdam, Germany. The research group aims at addressing real-world BPM problems with formal approaches and engineering useful prototypes. His research focuses on the engineering of process oriented information systems, decision management, and event handling. In addition to running the BPM Academic Initiative bpmai.org with colleagues from academia and Signavio, the BPT research group has a track record in engineered prototypes with a significant impact on research, including projects like Oryx and jBPT. Dr. Weske is author of the first textbook on business process management and he held the first massive open online course on the topic in 2013. He on the Editorial Board of Springer's Distributed and Parallel Databases journal and a founding member of the steering committee of the BPM conference series.
WWW: University website
Twitter: @mathias_weske
What are the skills, techniques, behaviors, and attitudes that help BPM practitioners create value for their organizations in 2020?
With increasing maturity of our discipline, new application domains being attracted by what BPM has to offer. We see BPM projects in, for instance, logistics, in the food industry, and in health care. By the way, HPI has established a Center for Digital Health to use patient data for better diagnosis and treatment. In all these domains, data and processes meet. And the role of process models shifts. Rather than being blueprints for automation, process models are an instrument to communicate execution data. Reasons include such different things as delay forecasting in logistics, transparency in sustainable food production, and conformance analysis in treatment processes. It is exciting to see the BPM machinery being constantly developed in response to these challenges.
What are the best resources to learn those skills? (e.g. books, articles, courses)
The more diverse and challenging novel application scenarios become, the more important a solid foundation in process management is. With the focus on data, database skills become increasingly relevant, too. Any good online course and text book will provide the basis. To catch up with the latest developments, practitioners should consider visiting the top conferences, like BPM 2020 in Seville in September.
Which skills are no longer relevant or not practically applicable yet (hype)?
Don't think about skills that are not relevant.
Stay tuned for part 3!