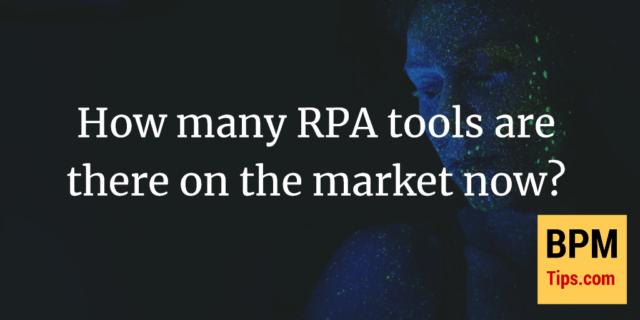 Last year I published a guide about RPA with best practices from 30+ BPM and Robotic Process Automation experts.
Since it proved to be very popular I thought you may enjoy some updates and extensions.
First extension is about the RPA tools available on the market. That's because when you decide that you want to give RPA a try, next frequent step is to select few tools for further analysis.