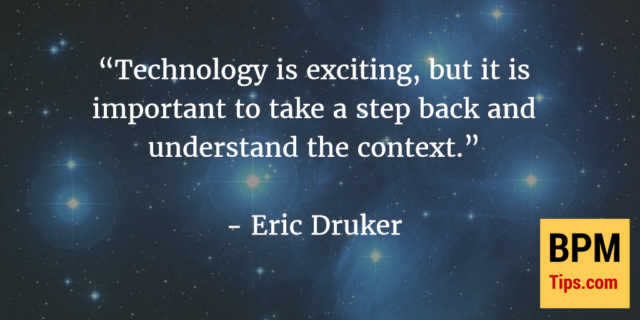 During my studies I had a chance to meet many brilliant programmers and sysadmins. One of the popular T-shirts among them was a black one with text "Go away or I will replace you with a very small shell script". Many of them were indeed capable of doing incredible automations. But usually they were not the most popular guys among the less technically skilled 😉
Now with new process automation technologies including RPA some people get excited about the possibility of reducing FTAs. But is it enough to think about the possibilities offered by the new technologies?
I'm very excited to share with you interview with Eric Druker from Booz Allen Hamilton. In this interview Eric shares best practices of implementing RPA and tells what are the errors to avoid (hint: technology is not everything).